7 Critical Reasons to Use a Real Estate Website Design Professional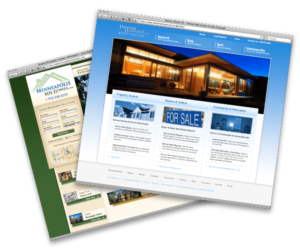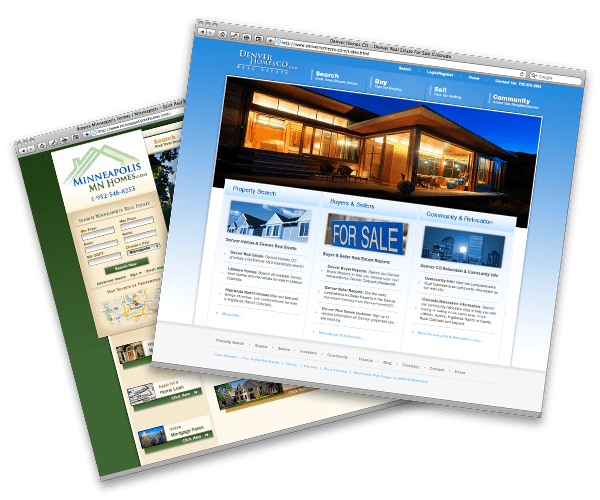 As an expert at helping clients buy and sell real estate, is designing a real estate website the best use of your time? If your goal is to have a professional looking, qualified lead generating website, then working with a real estate website design professional is the best return on your time and financial investment. Within the designation "professional" comes the qualification that they have a proven track record in all areas of real estate website design: look and feel, search engine optimization and lead generation. The following are the key seven reasons to achieve your real estate website goals by using a professional web site designer:
1. Don't pay for the learning curve.
Paying a little money to have someone create a website for you that "can do that because websites are easy" or "way overpriced" is a mistake people don't make twice. The upfront cost may be minimal, but there are three possible downsides – cost of continually upgrading the site to a professional standard, the novice tries to fool the search engines and gets your site banned from Google or Yahoo searches, or worse yet, all your lost revenue from not showing up high on a Google or Yahoo search on your keywords.
2. Professional designers that host your site do not offer to host it for free.
Free website hosting sites are notorious for slow loading and often force your site to carry their banner ads. Paying a nominal fee for hosting ensures that you have the backup, security and minimum downtime that you need for your real estate website. Free banner ads means someone besides you is making money off your website.
3. Professional designers know the mix of what information to give for free and what information is worth sending you contact information to receive.
This is a real balancing act, since the effort to leave your site is a mouse click, much less effort than filling out even a simple form. A well-designed website creates the level of trust that your content is worth getting. Your site may receive hundreds of hits, but if it is not generating sales lead, it is not doing what it is designed to do.
4. Professional web site designers monitor your site's search engine ranking and do search engine optimization on your site.
The world of the search engines is always changing due to nuances in the search engine algorithms and active websites constantly improving their mix of keywords and content. Since your office is set up to help clients buy and sell real estate, your best use of your time and your office staff's time is not monitoring your website. Leave this to a professional who knows what area to tweak to improve your standings.
5. "How do I look?" How often have you asked yourself or your significant other this question?
It is important that you look professional so clients trust you with one of their biggest financial decisions ever. Your real estate website is no different. You've seen it a hundred times before – people buy mostly on emotion. If they like a house, they'll come up with all the reasons to buy it. If your website is designed with helpful navigation, high quality content and professional graphic layout, people will trust you as a person who doesn't cut corners. From the NAR surveys and your experience, you know people rank integrity and good communications skills as the top priorities in real estate agents. Your real estate website design should carry your personal mark of integrity and professionalism.
6. A real estate website designer knows the right balance of using Flash animated graphics and static design elements.
Animated graphics capture the eye and add interest to the page. Unfortunately the written elements in any Flash graphic are invisible to the search engines. A common mistake is sites that have most of the written content done as a graphic, either for the look or so no one can copy it. For whatever reason some real estate websites are created in Flash, those real estate web sites do not have enough content to rank high on the search engines (and hence invisible to most people browsing the search eninges using your keywords).
7. Website professionals understand the scripting language, such as Java, that are necessary to make your contact forms work flawlessly and your email responders work without generating spam to your inbox. Your contact forms are your lifeline to your real estate website's financial rewards. This is one area that it definitely pays to have your website designer handle the infrastructure of your site.
The cost of not having your real estate website designed by a professional usually boils down to two penalties: lost money and lost time. As the semi-professional business consultant said, "Lost money you can find, lost time is as gone as it gets." (See what "semi-professional" gets you?) Don't lose time improving your market presence and financial picture, invest in your professional website design, either to redesign your current site, if it not bringing in a good return or to start out on the right foot with your new real estate website.
Click on the button below and let us know you would like to receive the FREE SEO Limited Offer on a NEW IMCD Website.
IMCD of Colorado, Inc., established in 1996 is a professional web design company providing affordable business & real estate web design and development services for real estate agent websites and business websites. IMCD Websites are built utilizing the latest Mobile Responsive Web Design technology while also being SEO friendly.
IMCD of Colorado, Inc.
Address: 4833 Front Street, Unit B-306
Castle Rock, Colorado 80104
Local Phone: 303-688-1331
Toll Free: 877-999-4623
Fax: 303-688-8842