Does Your Real Estate Website Follow the Three Rules of Marketing?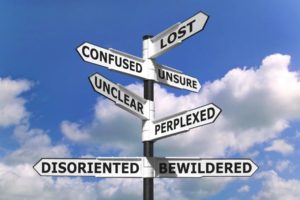 The three rules of marketing, created by everyone's buying habits, apply to your real estate website. Your website's marketing for real estate needs to:
Make people aware of your real estate services,
Establish trust in your ability to fulfill their buying or selling needs, and
Motivate them to choose you for their real estate agent and take action contacting you.
Making people aware of your services is, of course, implementing your overall marketing plan. More to the point with your real estate website is making people aware of you through search engine optimization techniques. In a minor degree, it is also making people aware of your site through your print, TV or radio ads.
Side note: Two reasons to make sure your domain name is short and to the keyword point is:
a) search engines give points for domain names that reflect the content and
b) someone hearing it on your radio ad can still remember it when they get home.
The second point of establishing trust through your real estate web marketing is having a professional look and feel, providing website content helps them with the buying, selling and moving processes, utilizing testimonials, and building a personal information page that gives your background, but largely from the perspective of the benefits the client receives from working with you.
Information on various real estate markets in your area (and area of expertise) and current market conditions through either a real estate blog on your site or a neighborhood news page helps move them to the final step of contacting you. On an advertising design note – never make it hard for your website visitors to contact you. A simple logo and contact information on every page serves the purpose. Make your contact form short and sweet without any intrusive questions.
With these three points in mind, you can evaluate your site:
Is it ranking on the first couple pages in the search engines for your keywords?
When you read your site, would you do business with you? Why? What makes you stand out?
Are you getting a steady or increasing number of qualified leads from your real estate site? Is there a pattern to the leads you receive – what kind of services are they looking for?
If you notice that the leads are qualified, but not really in the market you wish to service, tweak your site with more keyword rich articles or pages on the market you are targeting.
Clients do not necessarily move through all three steps at once. Sometimes they may visit your real estate website three or more times before contacting you. But by making sure your website covers the three rules of marketing, you will increase the return on your internet marketing investment.
Click on the button below and let us know you would like to receive the FREE SEO Limited Offer on a NEW IMCD Website.
IMCD of Colorado, Inc., established in 1996 is a professional web design company providing affordable business & real estate web design and development services for real estate agent websites and business websites. IMCD Websites are built utilizing the latest Mobile Responsive Web Design technology while also being SEO friendly.
IMCD of Colorado, Inc.
Address: 4833 Front Street, Unit B-306
Castle Rock, Colorado 80104
Local Phone: 303-688-1331
Toll Free: 877-999-4623
Fax: 303-688-8842