Making the Most of Your Real Estate Website Neighborhood Tool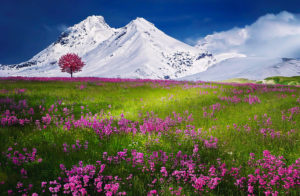 Add a "neighborhood news" area to your real estate website to educate your Internet visitors, boost your search engine ranking and increase your knowledge of these niche markets. The neighborhood news tool allows you to post articles on your website about your target market neighborhoods. It is an opportunity to add eye-catching titles, keyword-rich content and facts to educate your visitors on the benefits of each neighborhood.
The "news" aspect means that this tool is most effective when it is kept fresh – a mix of neighborhood background information and news. This is news on the neighborhood level, such as PTA meetings, high school plays, and zoning hearings. Get to know the neighborhoods where you want to increase your real estate marketing presence. Talk to local store owners and business people and include their insights in your articles.
Don't be shy about quoting neighborhood and community leaders or mentioning the stars of the local high school play. The first rule in advertising is that people love to read about themselves. Become a name dropper and frequently update your real estate website's neighborhood information as part of your long-term strategy to gain clients. As people begin to bookmark and regularly check your real estate website, you become more of an expert in their life and a greater candidate for them to naturally choose when they decide to buy or sell their homes.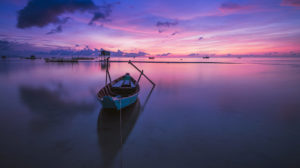 Another topic to be sure to cover is any neighborhood traditions – July 4th block parties, Cinco de Mayo celebrations, neighborhood seasonal garage sales, or Thanksgiving dinners or firehouse breakfast fundraisers at the community center. A side benefit is that your contact person on these events can also become a source of referrals!
On a more general side, topics such as the local job scene – new companies coming into town or businesses that are increasing/decreasing their work force – and public works projects (usually road improvements) can be of interest or affect several neighborhoods.
Have a game plan on your neighborhood articles. List the neighborhoods you are going to cover and then outline groups or areas that affect the neighborhood: homeowners associations, active civic and youth groups, all the different schools and churches, and the local businesses and services. Start to attach names and phone numbers with each group. You can see how a little networking can build referrals and provide plenty of material for your neighborhood news tool.
Click on the button below and let us know you would like to receive the FREE SEO Limited Offer on a NEW IMCD Website.
IMCD of Colorado, Inc., established in 1996 is a professional web design company providing affordable business & real estate web design and development services for real estate agent websites and business websites. IMCD Websites are built utilizing the latest Mobile Responsive Web Design technology while also being SEO friendly.
IMCD of Colorado, Inc.
Address: 4833 Front Street, Unit B-306
Castle Rock, Colorado 80104
Local Phone: 303-688-1331
Toll Free: 877-999-4623
Fax: 303-688-8842