Ask Teenager How to Improve Your Real Estate Home Page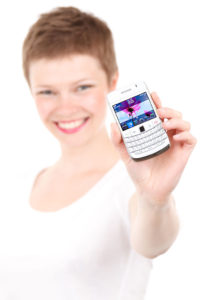 Ask Teenager How to Improve Your Real Estate Home Page: Is the website for your real-estate business clean, logical and easy to follow? If not, your internet-savvy clientele may not give it more than a glance!
Your Realtor home page says a lot about you. What does it say? Ask a teenager! Teenagers are less sophisticated and they can be brutally honest, which is what you need. They will not hesitate to tell you if your California website design is confusing. If there are no teenagers around, ask a friend or two to take a few minutes to go to your Arizona or Colorado real estate website and to please give you suggestions for improvement.
If a child doesn't know what to do at your home page, then you've overcomplicated the presentation. Take away the mystery so that people do not have to hunt around clicking all over to figure out where to go. Keep thinking, Clean, Simple, Organized. And if you are working with a real-estate website-designer who tends to complicate things, keep a tight reign on the project.
You Are Your Website!
At least to the Internet surfer, you are your website. The fastest way to begin a client relationship is at the home page. A consumer will only stay on your site and inquire if your home page is appealing and easy to use. And keep in mind the purpose for creating your realtor website is to capture consumer inquiries and sales. Right?
Now, what is the most expedient way to develop a relationship with a person who comes to your site? Be you. Find ways to reach out and project your face, handshake and courtesy as well as professional skill and knowledge. Immediately! Wear yourself on your sleeve, as they say, and make it easy for that person to get to know you in seconds.
Win/Win
Part of making it easy is making the person comfortable. Studies show that people return to places where they feel cared for and accepted. Emphasize filling an inquirer's needs and giving that potential client center stage and your undivided attention. And this may mean minimizing the gloating about your own credentials, reputation and how busy you are and how you are the top sales person in the company and how you've taken all kinds of courses and how many deals you've signed in the last five years. Get the picture?
You have seconds to make that person feel important, respected and appreciated for having real estate goals, whatever they may be. And if you are smart, you'll make their goals your own. When you have a happy customer, you will receive your rewards. Sometimes in mysterious ways!
Design Ideas to Help
Put email invitations in a several places, some on the front page.
Use photographs of your agents, upfront.
Use colorful, active photographs that replace thousands of words.
Place text and captions in logical places.
Change text color and font size to create new sections or divisions.
Use geometry with purpose.
Use background shading and boxes.
Make good use of headlines and subheads.
Symbols may help move attention around the page.
Bullets can be helpful also.
Use hypertext links instead of making some pages look like research papers.
Carefully organize your content.
If you must use a lot of words, break it up into columns.
Add a handy search box for those who do not like trying to figure out your site.
Click on the button below and let us know you would like to receive the FREE SEO Limited Offer on a NEW IMCD Website.
IMCD of Colorado, Inc., established in 1996 is a professional web design company providing affordable business & real estate web design and development services for real estate agent websites and business websites. IMCD Websites are built utilizing the latest Mobile Responsive Web Design technology while also being SEO friendly.
IMCD of Colorado, Inc.
Address: 4833 Front Street, Unit B-306
Castle Rock, Colorado 80104
Local Phone: 303-688-1331
Toll Free: 877-999-4623
Fax: 303-688-8842