Get the Word and Out Multiply Your Web Business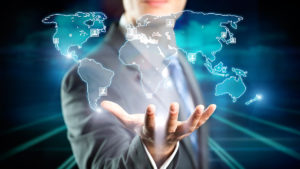 Get the Word Out and Multiply Your Web Business: Essentially, our commercial websites are like physical business locations. How do we welcome people inside for a look around? With the rush to open Internet businesses, how can we join the gold rush of moneymaking opportunities?
Websites do not "work" by themselves! Neither will any retail business. We've got to be smart, creative and constant with our marketing approach to get them to "work". Whether we sell real estate, confections or medical services, our well-designed web sites will sit dormant in cyberspace unless we get the word out.
A doable plan to get the word out, with goals and objectives, is our marketing "campaign". The costly traditional flyers, ads in newspapers and mailings may be part of that plan. However, on the special day that we determine to really utilize the gift of the Internet, our business will be able to welcome an additional 90-million, Internet-savvy folks from around the world.
And, like knotting a fishnet, the more ropes crisscrossing within the net, the more fish will be caught. Marketing creates a series of these strong ropes and strengthens the net.
So, when we pull in that net, if we've created a thoughtful, informative and interactive website design, we'll captivate people and hold their attention. Creative website design is next to having a personal I-MAX theater! But if our design for websites falls short of the mark, then potential customers will squiggle out and "swim" along to the next site.
Take Time to Market
So let's commit some precious time to the art of promoting our websites. Ten hours a week may be ideal, but a two-hour-a-week commitment will pay off tremendously. During that marketing time, we can check out the sites of the competition to see what they are up to. While surfing around, we may brainstorm, jotting down keywords people may use to find our sites.
The next step will be to create an ad or article with an attention-getting headline. The headline should be 6-12 words long, appeal emotionally, and contain action words and keywords. The ad/article must capture the viewers' interest and can be longer and more informative than a printed ad. The content must be factual, accurate and address the customer's problem with a solution. Our ads will be more credible if we stick to the truth. People do not like to have to sift through unrealistic claims. In fact, extreme promises produce "red flags" and diminish credibility and sales.
Third-party testimonials can be effective in ads. Did you know that people believe others before they will believe the owner?
And add a nice, colored photograph for people to see and watch their confidence levels rise.
Testing Saves Costly Mistakes
Try some of these testing methods. Ads can be tested with any selected newsgroups of the Usenet that may appreciate them. Run a free ad at America Online or another online services and, if the ad is effective, expect to receive responses within hours or days. Another test is to offer free information delivered via an Auto-responder. These types of tests can also be helpful when you are selecting your URL, web-page headlines and content. Additionally, keywords can be tested using a reverse search engine.
Consider Creating Multiple Websites
When offering distinctly different products, consider developing more than one storefront or website. And also be prepared to multiply your marketing efforts.
Click on the button below and let us know you would like to receive the FREE SEO Limited Offer on a NEW IMCD Website.
IMCD of Colorado, Inc., established in 1996 is a professional web design company providing affordable business & real estate web design and development services for real estate agent websites and business websites. IMCD Websites are built utilizing the latest Mobile Responsive Web Design technology while also being SEO friendly.
IMCD of Colorado, Inc.
Address: 4833 Front Street, Unit B-306
Castle Rock, Colorado 80104
Local Phone: 303-688-1331
Toll Free: 877-999-4623
Fax: 303-688-8842