Cultivate, Plant and Harvest Sales via Realtor Websites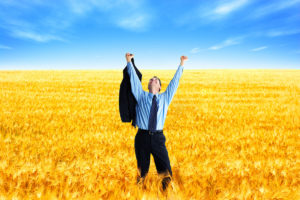 Cultivate, Plant and Harvest Sales via Realtor Websites: The cell phone helps. But a dynamic and interactive realtor website is now essential for developing a steady client base. A realty website allows the realtor to think long term. By leveraging a personable, user-friendly, web-site design for realtors, an agent can treat his/her website investment like a new home that needs to be cared for with that personal touch, regular maintenance, improvements, etc.
And if done right, an agent can be developing relationships simultaneously online and in person-more or less multiplying himself.
According to the National Association of Realtors, 73% of homeowners list with the first agent that they contact. Though most consumers select their agents in only one to three days, they do not necessarily list right away! Most Internet consumers go online far in advance of their expected transaction dates. It could be weeks, months or even years. But they do go online to gather information and find an agent.
This is a very different pattern than we saw in the previous low-tech, real-estate market where agents only worked personally with the consumer. Consumers waited to contact an agent until they were ready to buy or sell within 30 days. The traditional pattern resulted in inconsistent income and lots of ups and downs.
However, enter the Internet. Adding a well-thought out and programmed website is the equivalent of adding 3 or more employees as your website is open for service 24/7! When your automatic systems are working properly, you can be building business into the future while you are working in the present.
The steady stream of future business results from your ability to automatically assist people through many steps of the process in purchasing or selling a property.
Here are some automatic systems that you may want to consider implementing:
A follow-up system with Thank You notes, newsletters, targeted emails, regular emails will keep the agents name in the forefront.
Timely responders through a chat system or automatic emails so that people hear from you within two hours or, even better, within minutes.
Gather email and other contact information on the website by asking for it as a prerequisite to viewing properties or as a prize for obtaining more information (like brochures or a "how-to" guide).
Place contact information, including website address, on all marketing pieces and correspondence including letterhead, business cards, emails, flyers, ads and even message machines.
It may take a month or a year, but if your site is efficient and friendly, just as you would like a new employee to be, then, over time, you will see contacts returning and referrals multiplying.
Click on the button below and let us know you would like to receive the FREE SEO Limited Offer on a NEW IMCD Website.
IMCD of Colorado, Inc., established in 1996 is a professional web design company providing affordable business & real estate web design and development services for real estate agent websites and business websites. IMCD Websites are built utilizing the latest Mobile Responsive Web Design technology while also being SEO friendly.
IMCD of Colorado, Inc.
Address: 4833 Front Street, Unit B-306
Castle Rock, Colorado 80104
Local Phone: 303-688-1331
Toll Free: 877-999-4623
Fax: 303-688-8842