Does Your Real Estate Website's Colors Attract or Repel Visitors?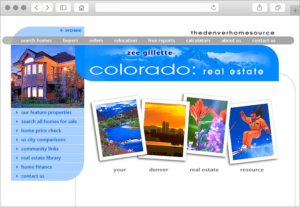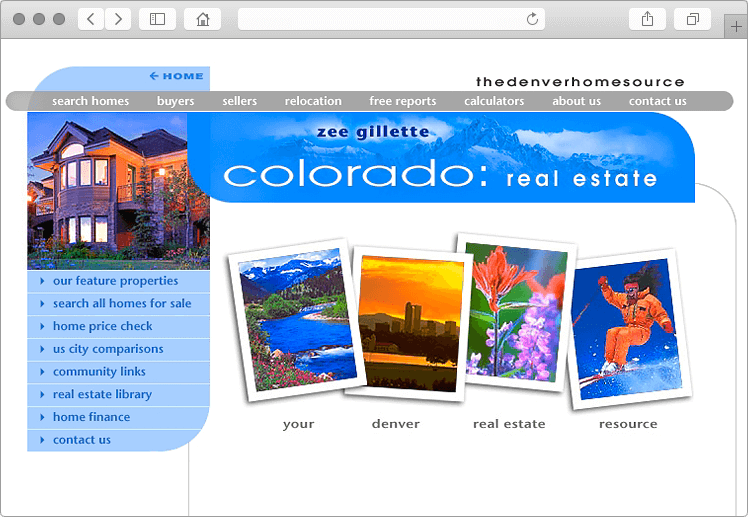 When choosing your real estate website's colors, keep in mind the research on how color attracts or repels your website visitors. The Institute for Color Research found that "Research reveals all human beings make a subconscious judgment about a person, environment, or item within 90 seconds of initial viewing and that between 62% and 90% of that assessment is based on color alone."
Marketers have long used color in creating advertising to make a brand attract attention and be remembered. This is even truer with Internet marketing. Color schemes in your real estate website's designs do affect your web traffic.
The use of color in websites builds on all the mental impressions that people have and get reinforced by the way various brands use the color. From the days of Rome to the age of kings, purple was worn by the nobility, so the nobility/luxury message was reinforced. Today brands like the Minnesota Vikings reinforce the power aspect of purple. Before deciding if purple is the color you favor to use on your real estate website, are there studies to back up the popular perceptions?
Since Goethe first started trying to detect the effect of colors on psychology in the 1800s, many tests and studies have been done on the effect of color. One recent study was carried out on the three primary colors by The Collective. In December, 2007, Contract Magazine published the results of their research. Interestingly, blue tested out to calm people down and people lingered in a blue room longest. Yellow rooms energized people; got them talking, eating, fidgeting and socializing more, but they also left the room the quickest. Real estate websites with blue color themes tend to make people feel like staying on your site longer, whereas a red or yellow website color theme may cause that mouse clicking finger to jump into action. Also, physiologically, the eye can focus on blue easier than any other color.
While real estate websites designed with a black, grey and white color theme may evoke elegance and sophistication and work for luxury real estate sites, those are not colors that stay in peoples' memories. They also do not evoke the emotions to act (contact you now) that you want a home buyer to have form viewing your real estate website. A study published in the Journal of Experimental Psychology in 2002 found that people process and store color imagery better than black and white images. A website design utilizing a colorful, yet constrained, color theme holds peoples' attention best.
IMCD Web Design uses the impact of color themes in their custom and standard real estate agent website designs. IMCD's award-winning designs have helped real estate agents from California to New York gain greater real estate market share in their areas.
Click on the button below and let us know you would like to receive the FREE SEO Limited Offer on a NEW IMCD Website.
IMCD of Colorado, Inc., established in 1996 is a professional web design company providing affordable business & real estate web design and development services for real estate agent websites and business websites. IMCD Websites are built utilizing the latest Mobile Responsive Web Design technology while also being SEO friendly.
IMCD of Colorado, Inc.
Address: 4833 Front Street, Unit B-306
Castle Rock, Colorado 80104
Local Phone: 303-688-1331
Toll Free: 877-999-4623
Fax: 303-688-8842