Clients of IMCD Web Design Rank High in Organic Searches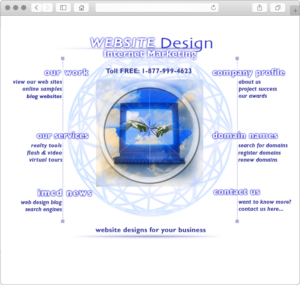 Most clients of IMCD Web Design company never spend a dime on pay-per-click advertising. Those who follow the advice of our web design development company have especially positive results obtaining visibility and leads.
Businesses who are researching which web design company to hire may be learning about the benefits of SEO web design for the first time. SEO stands for Search Engine Optimization.
Not all website design firms are equal. Our SEO web design company works with clients to create handsome and functional websites. Engineered to provide maximum ranges of searchability, our website pages, monthly optimization programs, measurement tools, follow up, and up-to-date consultation make it possible for clients to achieve high search-engine rankings.
For example, websites for real estate clients that are found on Page One in Google subscribe to IMCD's Content Management Tools and SEO Programs:
1. Monthly Optimization Program
2. Featured Listing Tool
3. Neighborhood News Tool
The tools provide the clients with the capability to add website pages by adding information themselves.
Recently, we took a look at how their websites are faring for some popular keywords. These clients ranked #1 and #3 for one keyword phrase, #9 and #10 for another, and #7 for another. Another real estate client ranked #5, #2, and #9 for top keywords in his area.
These results are all organic placement. None of these sample clients are throwing money at pay-per-click.
Click on the button below and let us know you would like to receive the FREE SEO Limited Offer on a NEW IMCD Website.
IMCD of Colorado, Inc., established in 1996 is a professional web design company providing affordable business & real estate web design and development services for real estate agent websites and business websites. IMCD Websites are built utilizing the latest Mobile Responsive Web Design technology while also being SEO friendly.
IMCD of Colorado, Inc.
Address: 4833 Front Street, Unit B-306
Castle Rock, Colorado 80104
Local Phone: 303-688-1331
Toll Free: 877-999-4623
Fax: 303-688-8842