Top Realtor Chooses IMCD Web Design Company Second Time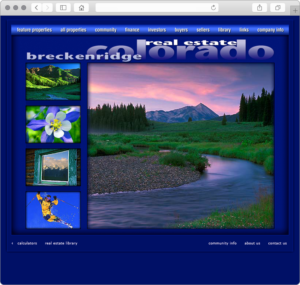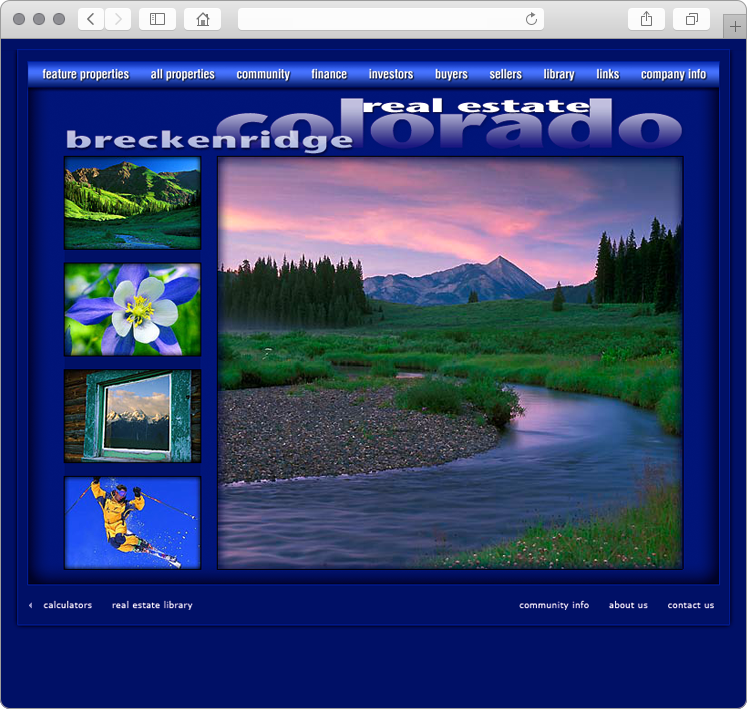 The monetary increase achieved from this client's first IMCD website design transformed his real estate business. He had watched colleagues who had used other website design companies continually throwing away thousands of dollars a month to purchase pay-per-click placement in Google. Yet his first IMCD website was outperforming these others by a long shot.
With so many good leads and sales, the client asked IMCD web design and development company to build another website with real estate web design to market another region.
IMCD's website design company unveiled the second real estate website in 2005 to address real estate sales in a resort area. The client subscribes to the Monthly SEO Optimization Program and the IMCD Real Estate Blog. Every website also comes with a stats package. Another important ingredient to the success of both real estate websites is the client's dedication to adding content to the website.
The combination of factors works. The second website now has multiple Page One organic placements in the search engines, including #1 or #2 on Page One in Google for [city] Colorado homes. In fact, IMCD has three clients in that community ranking on Page One in Google. As an estimated 83 percent of the public uses Google as their search solution of choice, these rankings are important in today's market.
The agent sought out other real estate professionals to follow up on leads so he could pursue other dreams. He explains:
"I am searching for a limited number of licensees who do not require [being] micro-managed, they have acquired skills and knowledge along the way that affords them the inner fortitude to take charge and convert prospects who express an interest in real estate into clients resulting in closed sales….I also enjoy watching people succeed from things I create…
"I currently have gathered and collected over 3000 leads in a database, since June, 240 of them have logged on to [his first website] a minimum of 3 times and are not assigned/working with an existing agent on my team. Why? We are overwhelmed with leads…"
The client is currently leasing out this website to a local real estate agent, having moved on to a third website-based business with IMCD.
~ ~ ~
Click on the button below and let us know you would like to receive the FREE SEO Limited Offer on a NEW IMCD Website.
IMCD of Colorado, Inc., established in 1996 is a professional web design company providing affordable business & real estate web design and development services for real estate agent websites and business websites. IMCD Websites are built utilizing the latest Mobile Responsive Web Design technology while also being SEO friendly.
IMCD of Colorado, Inc.
Address: 4833 Front Street, Unit B-306
Castle Rock, Colorado 80104
Local Phone: 303-688-1331
Toll Free: 877-999-4623
Fax: 303-688-8842