California Real Estate Web Design Appeals to West Coast Lifestyle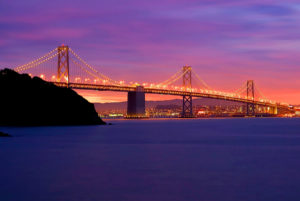 Serving one of America's largest property markets, successful California real estate web designs have an appeal to the West Coast lifestyle. IMCD Web Design has worked with Realtors whose sales territories have encompassed the dry desert neighborhoods with wide open vistas to the lush wine country with their rolling fog banks. Every area has the challenge of finding and meeting the needs of the areas home buyers and sellers.
In a state so large, with so many areas, one of the initial challenges in the real estate web design is defining the market. Even within one town, such as San Diego, home buyers may be searching for a home with an emphasis on proximity to one of the areas research centers, or military families looking for communities with great schools close to the bases, to retirees searching for condominiums down by the active Gaslight District. In targeting just the home buyer market, effective California real estate web designs create separate guest book or landing pages for each market, guiding each online home buyer to the information on schools, area amenities or featured listings that meet their buying criteria.
With the current "market corrections" in different California markets, Realtors with specialties in home selling and foreclosure sales are in demand. However, Realtors are finding two types of clients emerging as the most active, both looking for the best value, families that have held off moving waiting for prices to stabilize and investors with long-term plans for property valuations to reverse their downward trends. Each of these markets responds to different neighborhood information. For investors, 1031 exchange information is helpful, but modifying feature listings fields to include more economic information on the properties hastens the property selection process.
While taking time to assess your local markets direction and greatest source of transaction activity, measure whether your real estate web design is getting you the traffic is should be from your local California market. Contact IMC if you need one of our California real estate web designs to improve your lead attraction and capture in these interesting economic times.
Click on the button below and let us know you would like to receive the FREE SEO Limited Offer on a NEW IMCD Website.
IMCD of Colorado, Inc., established in 1996 is a professional web design company providing affordable business & real estate web design and development services for real estate agent websites and business websites. IMCD Websites are built utilizing the latest Mobile Responsive Web Design technology while also being SEO friendly.
IMCD of Colorado, Inc.
Address: 4833 Front Street, Unit B-306
Castle Rock, Colorado 80104
Local Phone: 303-688-1331
Toll Free: 877-999-4623
Fax: 303-688-8842