Boulder Real Estate Websites Cater To Boulder's Eclectic Tastes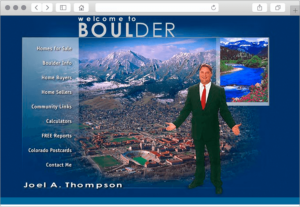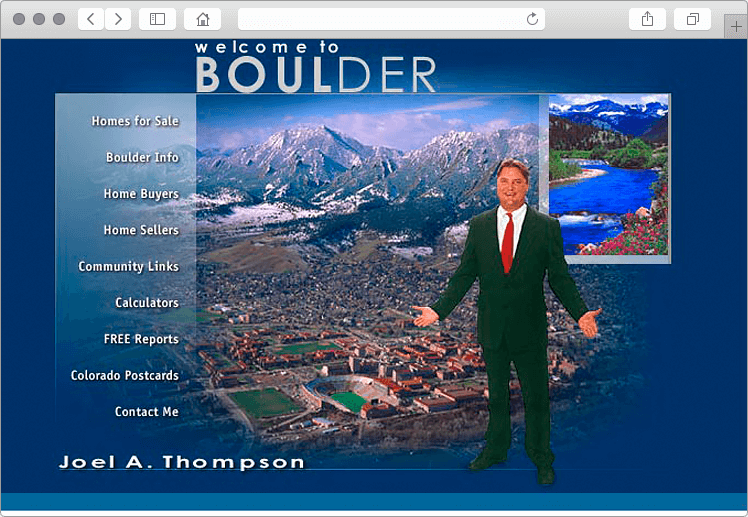 Boulder, as a university town with a rich heritage, is a market whose real estate websites have an interesting challenge of identifying markets and diversifying their online marketing offering. IMCD Web Design has a history of assisting top Boulder real estate agents keep their brokerage firms active in the market with comprehensive online marketing exposure.
Boulder's real estate market is markedly different than many in the Front Range with its strict growth limitation. The saying that "Land isn't being made anymore" is very true in Boulder. The median age of homes is 32 years. The different markets in Boulder are largely defined by distance from the university, from shopping areas like Pearl Street, or proximity to a main artery leading to the tech parks outside the city limits.
With national exposure from different newsletters and magazines awarding Boulder as a top cycling city, a top place to retire and a green city, Boulder real estate websites are regularly used by out-of-state buyers to search the available condominiums and homes for sale. With its environmental emphasis, brokers focused on energy-efficient homes have a definite market.
Boulder neighborhoods with classic Victorian and Queen Anne architecture are an eclectic market niche that Realtors have seen draw many families who also enjoy the neighborhood's proximity to Boulder's hiking paths.
Boulder real estate websites using either their real estate blog or article manager are in demand by home buyers using the Internet to research homes for sale and the surrounding neighborhood's amenities.
Boulder real estate websites are also in an interesting position of selling homes in one of Colorado's only areas that has low foreclosure rates and a slight increase in home value when nearby towns are experiencing lower valuations, though not the extremes felt in sections of the Arizona, Nevada and California real estate markets.
For that Boulder real estate website that provides maximum ability to show area homes and your featured listings as well as top-of-the-line content management systems for blogging or adding area news, contact Boulder web design specialists at IMC. Our goal is to find your website great real estate in the Internet marketing neighborhood.
Click on the button below and let us know you would like to receive the FREE SEO Limited Offer on a NEW IMCD Website.
IMCD of Colorado, Inc., established in 1996 is a professional web design company providing affordable business & real estate web design and development services for real estate agent websites and business websites. IMCD Websites are built utilizing the latest Mobile Responsive Web Design technology while also being SEO friendly.
IMCD of Colorado, Inc.
Address: 4833 Front Street, Unit B-306
Castle Rock, Colorado 80104
Local Phone: 303-688-1331
Toll Free: 877-999-4623
Fax: 303-688-8842