Would You Buy a Brand New Real Estate Website without SEM?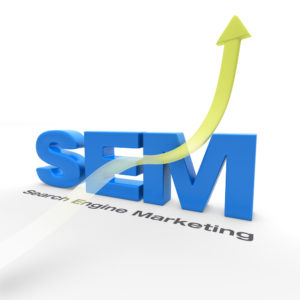 Investing in your new real estate website without maximizing its search engine optimization is like buying a new car without any wheels and expecting to get somewhere. In short, search engine optimization (SEO) is the tool that gives your real estate website the traction to get anywhere with your real estate Internet market.
Recently, IMCD Web Design did an semi-scientific serious survey of real estate websites. The survey criteria was simple: visit real estate website designers whose sites are high on the Google search return, review their positive testimonials and then do a Google search in the markets where their happy clients are competing. What we found is that many designers as well as real estate agents apparently do not understand marketing on the Internet, or at least do not factor the financial return on the real estate website investment in their Internet marketing strategy.
A typical real estate website situation is the Realtor would give a testimonial on how great their website looked, how easy it was to work with the website designers and the compliments they have received from their site. A Google search of their market using the usual search terms like "Sacramento real estate", "Boise homes for sale" or "Seattle real estate agent" and even longtail keywords like "Los Angeles luxury homes" yielded no visible search ranking of the satisfied clients' websites on the first five pages, much less the critical first page of results.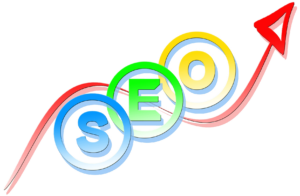 A quick look "under the hood" of the real estate agents' websites found that, however beautiful and captivating the graphics, Flash slide show of area homes and scenery, or ability to find contact information, the websites lacked simple search engine optimization. SEO can get sophisticated and multi-layered depending on the need of your market and the time you wish to devote to capturing your potentially lucrative market. However, most real estate websites reviewed lacked even basic SEO.
Without SEO, the gorgeous websites were most likely found by people who found the web address on print advertising – a business card, post card or newspaper advertisement. Although print is a solid secondary advertising window, with 90% of the market using the Internet and maybe 15% checking newspaper ads in search of a home – print is nowhere as efficient in getting your real estate marketing message visible on the first page of the search results.
Make sure you have professional and experienced help with your website's SEO to get you the visibility in the Internet market. Proof that you have the wheels on your real estate website vehicle? You receive steady, consistent and solid leads from your Internet marketing and are high up in Google searches for your keywords. If you are in a competitive market like Denver or Los Angeles, your tires may need white walls to gain attention – add a real estate blog or an article manager to make it easy to add content to your website. At IMCD we don't let our clients only focus on the vehicle (attractive and captivating as our graphic design is) and forget that their website investment needs solid SEO to get traction on the Internet highway.
Click on the button below and let us know you would like to receive the FREE SEO Limited Offer on a NEW IMCD Website.
IMCD of Colorado, Inc., established in 1996 is a professional web design company providing affordable business & real estate web design and development services for real estate agent websites and business websites. IMCD Websites are built utilizing the latest Mobile Responsive Web Design technology while also being SEO friendly.
IMCD of Colorado, Inc.
Address: 4833 Front Street, Unit B-306
Castle Rock, Colorado 80104
Local Phone: 303-688-1331
Toll Free: 877-999-4623
Fax: 303-688-8842