5 Tips To Selecting Your Real Estate Website Designer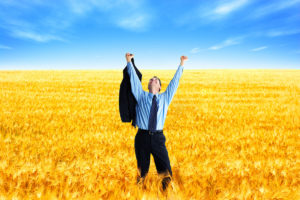 When selecting your real estate website designer, IMCD Web Design offers the following tips to help increase your real estate website's visibility in search engine rankings, graphic design and Internet marketing web content.
1. Find a real estate web developer who understands your Internet competition. Small real estate firms have benefited from the Internet's ability to level the playing field. Front-end investment in  good graphic design, SEO strategy and compelling web content pays off with both ranking high on the search engines and consistent source of lead generation. You want a real estate website designer who knows how to position you, whether your are a two person team or a 20 agent brokerage firm, to capture as much of your real estate Internet market by a very visible presence on search engine results.
2. View your real estate web site through the eyes of your potential real estate clients. Websites with the eye-catching graphic design, intuitive navigation layout, and interesting web content are key to converting visitors to sales leads. Select a real estate web designer with a track record of performing well in these vital three areas: graphic design, copywriting and search engine optimization.
3. Go over what your real estate website goals are with your real estate website developer. Just as with any real estate business venture, outline the benefits you want from your website. List how you will benchmark the success of your website – daily unique visitors, sales leads from the guestbook, and where you rank for your keywords on Google. Outline the investment in graphic design, SEO and keyword-rich web content writing that is necessary to successfully position your website in the search engines.
4. Appoint someone to be accountable for the creation and continual building of your real estate website. To compete in profitable real estate markets, be ready to add articles or blog entries – your successful competition is most likely already doing this. Don't get slowed down by insisting on perfection, instead get good and effective web content posted in a timely manner. The Internet market is more forgiving of spelling errors than it is of old content.
5. Use your real estate web site's traffic statistics to plan future articles and determine what keywords or key phrases draw the most traffic and which need more work.
These are five general tips IMC has found are the beginning building blocks to constructing a successful real estate website strategy. IMC has a long history of creating real estate websites for individual agents as well as multi-talented real estate brokerage firms. Call us if your real estate website is not bringing you warm leads on a regular basis from your market's Internet savvy home buyers and sellers.
Click on the button below and let us know you would like to receive the FREE SEO Limited Offer on a NEW IMCD Website.
IMCD of Colorado, Inc., established in 1996 is a professional web design company providing affordable business & real estate web design and development services for real estate agent websites and business websites. IMCD Websites are built utilizing the latest Mobile Responsive Web Design technology while also being SEO friendly.
IMCD of Colorado, Inc.
Address: 4833 Front Street, Unit B-306
Castle Rock, Colorado 80104
Local Phone: 303-688-1331
Toll Free: 877-999-4623
Fax: 303-688-8842