Without A Proven Website Design, You Are Making Costly Marketing Errors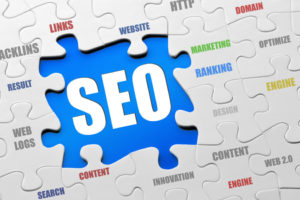 Real estate web design is a critical part of the success of your overall internet marketing strategy. IMCD Web Design provides real estate websites that consistently improve our clients' market presence. A real estate web site has three "audiences" that it needs to appeal to:
Search engines that use your web site content to catalog, rate and list your site,
Persons who are interested in buying or selling real estate and are checking your background and listings, and
You, the real estate agent, whose interest is getting solid real estate sales leads.
The primary test that your web site design needs to pass is the real estate SEO (search engine optimization) question: "Does the search engine rank your site on the first several pages of search results?" Search engines are the number one way your potential real estate sales leads will find your website. A simple way to check if your web site designer creates effective real estate designs is to check the rankings of their prior work. A high ranking means that the real estate web site design has been search engine optimized.
Once people arrive at your site, your web site design must pass the second test – is the site professional looking, easy to navigate and filled with useful content that captures the visitor's interest? IMCD Web Design has found that sellers appreciate real estate marketing tips and buyers utilize educational guides, calculators, and checklists. A custom real estate web design also allows a real estate agent to personalize the site to emphasize their strengths and niche markets.
If the first two design hurdles are successfully crossed, then the third step for the web site should occur naturally. Like a prom date, a potential client may be attracted and available, but without a name and phone number the relationship is doomed. IMC web designs incorporate a natural flow with a balance of real estate information provided freely and that which is withheld until the contact information is given. An email with the warm sales lead's information is automatically sent to you, but coded in such a way that spammers won't harvest your email address.
IMC's professional real estate web designs have collected awards and their websites continue to capture top listings for their targeted keywords. Each web site design has scalable options so that you can expand your internet presence and utilize greater optimization techniques.
With a web site design that passes the above tests, leads will come to your site, you can better utilize your marketing budget and not need to spend on pay-per-click advertising.
Click on the button below and let us know you would like to receive the FREE SEO Limited Offer on a NEW IMCD Website.
IMCD of Colorado, Inc., established in 1996 is a professional web design company providing affordable business & real estate web design and development services for real estate agent websites and business websites. IMCD Websites are built utilizing the latest Mobile Responsive Web Design technology while also being SEO friendly.
IMCD of Colorado, Inc.
Address: 4833 Front Street, Unit B-306
Castle Rock, Colorado 80104
Local Phone: 303-688-1331
Toll Free: 877-999-4623
Fax: 303-688-8842