Web Designers For Realtors and Businesses in Colorado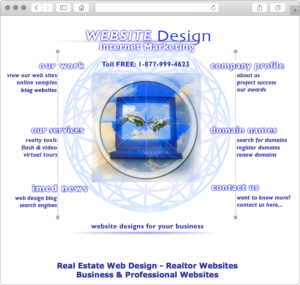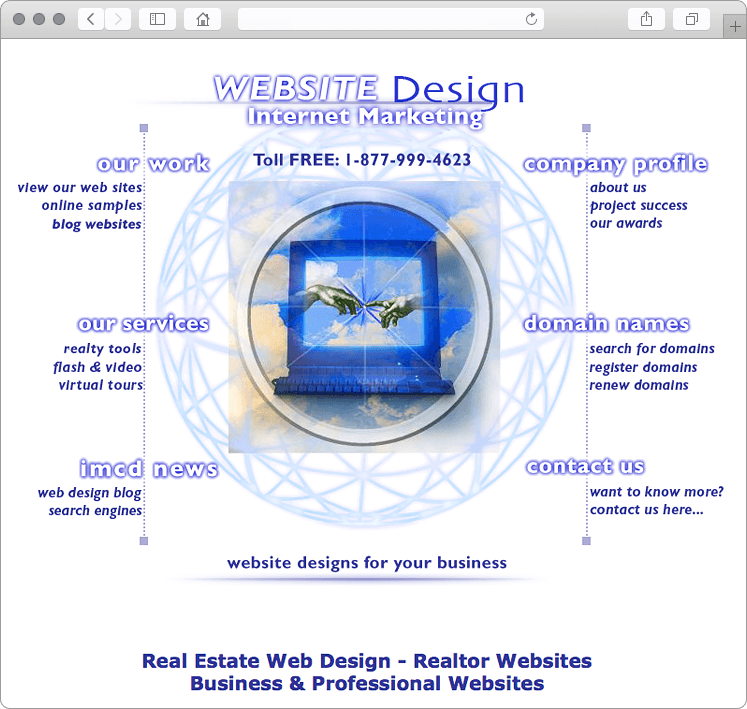 IMCD Web Design has become one of the successful web designers for Realtors and businesses in Colorado by following a simple goal: quality, quality, quality. Each successful online marketing effort by our web designers is a result of quality graphic design, quality search engine optimization and quality information and web content. As one of Colorado's busiest web designers, IMC has the experience of helping businesses and Realtors whose previous online efforts fell short due to SEO or graphic design shortcuts.
Experienced Realtors from Colorado Springs to Fort Collins search for real estate web designers who understand that the Front Range home sellers and buyers are attracted to quality. Graphic design promoting a professional image and information showing in-depth knowledge of the real estate market all contribute to gaining the confidence of potential clients. IMC's real estate web designs have gone through a process of refinement and adaptation to new marketing techniques, such as virtual tours, and new technologies like podcasts and video-on-demand casting.
Businesses interacting with the Colorado real estate market, such as law firms and mortgage companies, have also found IMC's high quality custom business web design expertise helpful in improving their online marketing presence and expanding their markets. From the initial days of the World Wide Web and framed websites to the adaptable Cascading Style Sheet web designs, IMC stays at the forefront of Colorado's professional web designers in offering businesses an opportunity to launch (or re-launch) a website for a successful and profitable Internet marketing campaign.
Our web designers know how to create a business website for your company that builds credibility, brand recognition and client loyalty. Best of all, the online sales funnel moves your web traffic from information gathering and researching visitors to sale leads providing contact information. A professional business or real estate website should be, by its nature, a profit center for your business. The websites are so beautiful that the web visitor is even more interested in owning property.
If your Internet web design is not carving out a niche for you in your online market, we invite you to review our work and see if you need IMC's experience web designers working for you.
Click on the button below and let us know you would like to receive the FREE SEO Limited Offer on a NEW IMCD Website.
IMCD of Colorado, Inc., established in 1996 is a professional web design company providing affordable business & real estate web design and development services for real estate agent websites and business websites. IMCD Websites are built utilizing the latest Mobile Responsive Web Design technology while also being SEO friendly.
IMCD of Colorado, Inc.
Address: 4833 Front Street, Unit B-306
Castle Rock, Colorado 80104
Local Phone: 303-688-1331
Toll Free: 877-999-4623
Fax: 303-688-8842