Dallas Texas Real Estate Market – Realtor Websites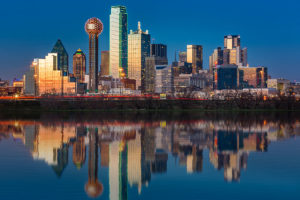 In the Dallas Texas housing market, agents and brokers are positioning their Realtor websites to take advantage of the ripple effect of uncertainty in the financial markets. The Dallas real estate market largely missed the quantum leaps in home values that hit other popular markets. Consequently the Dallas area has not experienced the home value declines hitting the Phoenix and Las Vegas markets. Though still a buyer's market, the stability in home values overall make the Dallas market a healthy market for taking advantage of current market prices.
IMCD Web Design' Realtor website clients in the Dallas market use their Article Manager content management system to help position their website for changing market conditions. With the Internet's national sale platform, information on neighborhoods and housing developments help long distance home buyers educate themselves on available homes and narrow their choices of target neighborhoods before visiting Dallas.
Realtor websites fulfill their role of providing consumer information by helping with "branding" or positioning the real estate agent in the mind of the web visitor. In reviewing your positioning, check if the description of your real estate services can be summed up in one word. Just as Volvo evokes "safety", and Porsche brings to mind "speed", IMC can help you find your marketing keyword that may serve as a positioning element in your website. Real estate agents who can translate high visibility in the search engine results into a memorable brand achieve a coveted marketing goal. These Real Estate agents gain more clients and their business grows.
A second step in positioning is to view your Realtor website as a conversation with potential clients with you at the steering wheel. For each market (buyers, sellers, transplants and investors), introduce a problem common to the market and then show how your real estate company has solved that client's problem. This is an opportunity to translate the one word branding into your home buyer's or seller's benefit. For example, if that one word is "straightforward", then this can be reinforced with testimonials of smooth closings with no surprises or helpful assessment of current market conditions.
A final note, position your website to answer the questions that every home seller and buyer has internally. Stir their curiosity as to "Why" you are the most beneficial real estate agent to work with and then answer the question. Until your website visitor is satisfied with the "why", you are still equal to all other Realtor websites they review.
Looking to stand out in your market? Contact IMC's web development team that has helped Realtors position themselves, with website optimization, and their real estate websites, with search engine optimization. Capture more of your local market with greater visibility and branding.
Click on the button below and let us know you would like to receive the FREE SEO Limited Offer on a NEW IMCD Website.
IMCD of Colorado, Inc., established in 1996 is a professional web design company providing affordable business & real estate web design and development services for real estate agent websites and business websites. IMCD Websites are built utilizing the latest Mobile Responsive Web Design technology while also being SEO friendly.
IMCD of Colorado, Inc.
Address: 4833 Front Street, Unit B-306
Castle Rock, Colorado 80104
Local Phone: 303-688-1331
Toll Free: 877-999-4623
Fax: 303-688-8842