Seven Benefits of IMCD Real Estate Website Design Templates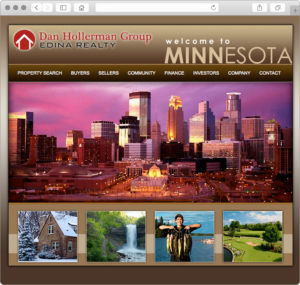 IMCD Web Design has used the benefits of real estate web design templates to assist Realtors in finding the best web design for their online marketing purposes.
All agents want affordable real estate web designs and one of the primary short-term benefits of a semi-custom web site template is the agent's initial investment (you typically get more website at a lower cost).
Beyond the investment benefit, web templates (and working with web designers) offer several long-term benefits.
A framework to display person information, build your brand and promote your company;
A proven graphic design for converting web visitors;
A ready content management system in a blog or article manager for easily creating new content;
Faster web development cycle than creating custom real estate web designs;
Agents know exactly what they are getting without cost overruns;
Customizing graphics design and copywriting services are available if necessary; and
No need to reinvent the wheel for displaying property listings.
Web templates easily separate the technology used to promote your real estate message from the actual building of your web content. With the technology taken care of, all a real estate agent's creative marketing juices are focused on crafting the message that will reach the ready home buyers, sellers or investors.
IMC has found that real estate agents enjoy the simplified process for bringing their Internet marketing message online. For graphics they only need to get their personal logo, agent picture, and area photos. For web content copywriting, which usually takes the longest to gather, Realtors can focus on their presentation of a potential clients' benefits derived from finding and buying or selling and closing properties with them.
If, like most Realtors, your time is best invested in meeting with clients to build your real estate business, the time efficiency gained in using IMC's real estate web templates, is a great benefit. If you are short on time and your current online marketing is short on leads, call IMC's web template sales team to see how quickly and affordably you can be improving your Internet marketing campaign.
Click on the button below and let us know you would like to receive the FREE SEO Limited Offer on a NEW IMCD Website.
IMCD of Colorado, Inc., established in 1996 is a professional web design company providing affordable business & real estate web design and development services for real estate agent websites and business websites. IMCD Websites are built utilizing the latest Mobile Responsive Web Design technology while also being SEO friendly.
IMCD of Colorado, Inc.
Address: 4833 Front Street, Unit B-306
Castle Rock, Colorado 80104
Local Phone: 303-688-1331
Toll Free: 877-999-4623
Fax: 303-688-8842