Real Estate Websites Moving Against Real Estate Market Headwinds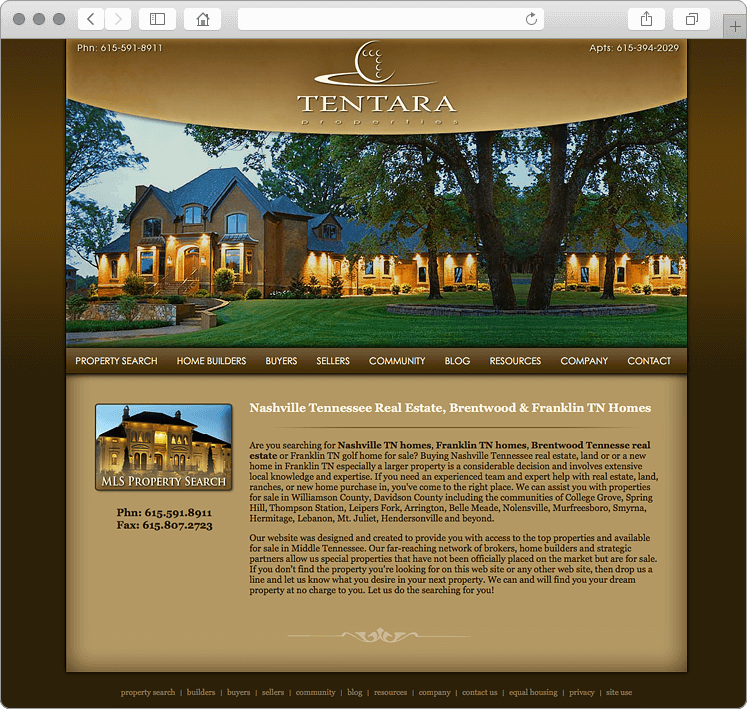 Successful real estate web design trends have followed the marketing trends that are breaking away form the pack in the current economic slowdown. With visibility as a key to the widest funnel for sales lead generation, real estate agents are turning to custom real estate website designs.
This may seem counter-intuitive to the idea of cutting expenses in a slow real estate market. However, custom real estate websites offer many assets for gaining agents visibility. Two key ingredients to custom websites are the graphic design and the high level of search engine optimization.
Graphic design serves several purposes, attracting and retaining web visitors and, just as important, visually branding the Realtor. The more professional a web design is, the more the visitor interested in buying or selling a home accepts the trustworthiness of the agent or the real estate brokerage firm.
Search engine optimization (SEO) is a powerful online marketing tool for getting a real estate website ranked high on the Google and Yahoo search engines. Using a professional real estate web design company, such as IMCD Web Design, is necessary step in order to benefit from "white hat" SEO. Companies advertising 100% guarantees of first page ranking may well be telling the truth…but only for the initial splash. Historically this web design companies utilize "black hat" SEO techniques that fool the search engines for a short time. Sadder but wiser real estate agents who have been taken advantage of in this way witness their websites meteoric rise followed by a meteoric fall into Google's mythical sandbox – the closest the cyber world has come to limbo – your website exists, but no one knows where it is.
Each real estate company has its unique benefits to home buyers and sellers. Custom SEO matches those benefits to the popular keywords potential clients use to query the search engines. Keyword choice is customizing your real estate web design's SEO to the language your market is using to find you on the Internet. In choosing keywords, nuances can make the difference in emphasizing a keyword 6600 people in your market use to search for real estate agents and homes or 24,000. Many times the difference may be simply word order or "house for sale" versus "homes for sale". IMC makes sure that the key words used on your custom real estate web design are the ones that will bring you the most qualified leads.
If you are looking for the highest return on your real estate online marketing investment, IMC custom web designs are a tried and true way to establish your professional web presence and enhance you visibility in the market.
Click on the button below and let us know you would like to receive the FREE SEO Limited Offer on a NEW IMCD Website.
IMCD of Colorado, Inc., established in 1996 is a professional web design company providing affordable business & real estate web design and development services for real estate agent websites and business websites. IMCD Websites are built utilizing the latest Mobile Responsive Web Design technology while also being SEO friendly.
IMCD of Colorado, Inc.
Address: 4833 Front Street, Unit B-306
Castle Rock, Colorado 80104
Local Phone: 303-688-1331
Toll Free: 877-999-4623
Fax: 303-688-8842