Real Estate Websites in the El Paso Texas Real Estate Market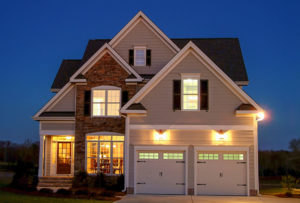 Real estate websites in El Paso can take advantage of the military's Base Realignment and Closure activity as well as El Paso's ability to weather the nation's real estate downturn. Where other areas of Texas have lost the military market niche due to base closures, Fort Bliss is gaining troops from base closures in Germany. Real estate web designs built to take advantage of El Paso's unique market and economy have the web page content, search engine optimization (SEO) and graphic layout needed to capture the military Internet savvy home buying market niche. IMCD Web Design researches the markets of each real estate agent contracting for an IMC web design to incorporate marketing aimed to capture each client's target markets, niche markets as well as El Paso's home buyers and sellers are looking for.
While real estate agents in the Dallas-Fort Worth market gear their real estate websites to capture the large government and corporate based economies, El Paso has a manufacturing and military base market to cater to. With 2008 ending with positive results in both job increases, home prices steady to increasing, and the promise of over 50,0000 military personnel and their families calling El Paso home – the real estate market is looking up.
With an increase in the residential market, real estate web designs optimized and positioned for the expected follow-on investment and expansion in the commercial real estate market are ready to claim a greater share of that market.
For the military market, IMC is uniquely qualified to help real estate agents with their online marketing efforts. As a Colorado-based web design company, IMC has helped real estate agents who have targeted the area's military home buying and selling niche. El Paso real estate agents can tap into this experience to gain a website that can open the door to one of the largest Internet using markets of home buyers and a tight loyal network of families that move two to three times more than the national average.
The El Paso market extending into West El Paso and Santa Teresa are seeing some market recovery movement in small office real estate, with the larger office buildings usage more tied to the national economy and activity across the border in Juarez. If your real estate Internet marketing needs assistance in repositioning for the growth in El Paso's market and the SEO expertise to gain better search engine ranking, contact IMC's marketing professionals and get ready for tomorrow's opportunities today!
Click on the button below and let us know you would like to receive the FREE SEO Limited Offer on a NEW IMCD Website.
IMCD of Colorado, Inc., established in 1996 is a professional web design company providing affordable business & real estate web design and development services for real estate agent websites and business websites. IMCD Websites are built utilizing the latest Mobile Responsive Web Design technology while also being SEO friendly.
IMCD of Colorado, Inc.
Address: 4833 Front Street, Unit B-306
Castle Rock, Colorado 80104
Local Phone: 303-688-1331
Toll Free: 877-999-4623
Fax: 303-688-8842