Real Estate Website Marketing Cuts Agents' Time to Closing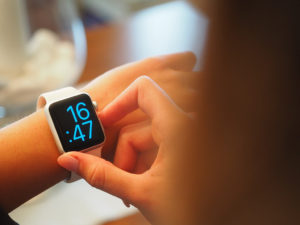 Your real estate Internet website should be saving real estate agents time and money! Is your real estate website is getting the hits it should? You need a successful website to enjoy the benefits internet marketing is bringing to the real estate market.
Look at the benefits of using internet marketing for your real estate business:
Buyers using the Internet to preview properties find their homes in a little over two week. Traditional shoppers: 6+ weeks.
Internet buyers rely on their real estate agents for the final steps of the process. In a reverse of the above numbers, buyers using agents' real estate websites research the market for 6 weeks before contacting an agent. Traditional shoppers only research the market for two weeks before contacting an agent.
Internet shoppers usually view 6 to 7 homes with their real estate agents. Traditional shoppers view over three times as many, on the average of 21 to 22 homes.
Almost 75% of the Internet researching home buyers first view of the house they bought was a picture on a real estate website.
Two fast conclusions to draw are:
Your internet website's ability to educate the real estate market is a crucial part of funneling traffic to your door. Make sure your website is providing information in the six week span prior to your meeting.
Your real estate website's search engine optimization is of paramount importance to becoming and staying visible on the Internet.
A third conclusion a real estate agent could draw, is that it pays to keep your online listings up to date. Fight the temptation to leave the updating task to later. Today's market puts a premium on "real-time" data. With news sources and financial companies offering RSS feeds of news of interest as soon as it happens, today's consumer considers yesterday's home sale an archive research item. The most up-to-date real estate websites are viewed as the most informative.
Real estate agents only help themselves by getting feedback from their clients as to how helpful they found the website. Or if they even found the website. Keep your real estate business on the radar of your buying and selling leads who turn to the Internet first for information.
Click on the button below and let us know you would like to receive the FREE SEO Limited Offer on a NEW IMCD Website.
IMCD of Colorado, Inc., established in 1996 is a professional web design company providing affordable business & real estate web design and development services for real estate agent websites and business websites. IMCD Websites are built utilizing the latest Mobile Responsive Web Design technology while also being SEO friendly.
IMCD of Colorado, Inc.
Address: 4833 Front Street, Unit B-306
Castle Rock, Colorado 80104
Local Phone: 303-688-1331
Toll Free: 877-999-4623
Fax: 303-688-8842