Planning Your Real Estate Website Investment for ROI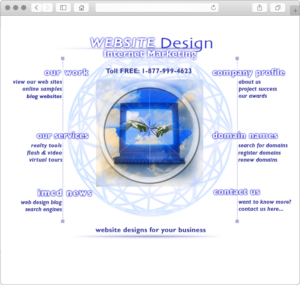 When planning to invest in your real estate website, it is best to approach it with an understanding of what website packages are available, the track record of the different website design companies, what your market is like and what will be needed to gain visibility in your market. Real estate agents who invest in their websites with these areas in mind find that they realize a return on their investment sooner. Agents who do not take these areas into account may end up with a "business card" websites – its main point of visibility is on their business card.
IMCD Web Design creates real estate website packages that have modules, such as a blog, article manager and extra pages for detailing your real estate service. Real estate agents can invest in any of the modules they deem necessary to be competitive in their real estate markets. A quick search of your market will show you if the most visible websites use blogs to add content and visibility to their websites.
Another critical aspect of your website investment to consider is the search engine optimization (SEO). Where some real estate website designers offer SEO as an extra, IMC includes SEO in all our website packages. IMC knows that creating a website without good SEO is to consign that site forever to the deep depths of search engine results – a place where no Internet searchers ever go.
IMC has a track record of working with real estate agents and getting their websites to such visibility in the search engines that the agents realize a return that is many multiples of their original investment. Real estate websites that return an average of 20 warm leads a month of which two turn in to sales of $200,000 can realize a return of $12,000 a month.
Real estate agents with successful websites that keep them competitive and visible in the main arena of real estate advertising – the Internet – have found that their investments producing a great return on their investment. Agents who have worked with IMC to scope their real estate market. Having worked in the real estate website market for many years, IMC's insights into what kind of a website investment is needed to break into a market or to break out of where their website has hit a plateau on the search results has proved valuable to helping the agent position their website for success.
Seldom does a real estate website rocket to the top overnight. Usually it takes months for a website to work its way up the search engine results list. During those months as website owners add content and links to websites that are relevant to their industry, like the chamber of commerce sites, the search engines compare them to other sites. Often websites will move up faster on their "longtail" keywords – those words or phrases that are very specific, though used by fewer people, that are hot keywords for your site. Website visitors who find your site with a longtail keyword are usually looking for your services. Search engine ranking on competitive keywords takes longer, though IMCD has seen some of our clients arrive on the first page of Google in 4 to 9 months.
Contact our real estate website specialists when planning you real estate website investment. Let us put our experience to work for you and make the most of your website investment!
Click on the button below and let us know you would like to receive the FREE SEO Limited Offer on a NEW IMCD Website.
IMCD of Colorado, Inc., established in 1996 is a professional web design company providing affordable business & real estate web design and development services for real estate agent websites and business websites. IMCD Websites are built utilizing the latest Mobile Responsive Web Design technology while also being SEO friendly.
IMCD of Colorado, Inc.
Address: 4833 Front Street, Unit B-306
Castle Rock, Colorado 80104
Local Phone: 303-688-1331
Toll Free: 877-999-4623
Fax: 303-688-8842