Multiple Marketing Streams Leading To Your Real Estate Website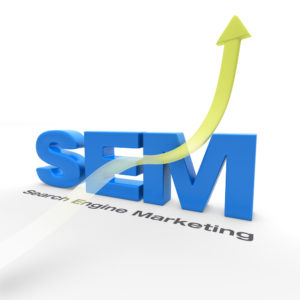 Just as multiple streams of income spread your economic opportunities amidst market changes, multiple marketing conduits improve your sales lead generation of your real estate website.  Think of your real estate website as the bay into which all your streams of marketing deposit their sales leads.
What are the benefits of using your real estate website as the central gathering point?
With an email autoresponder, any contacts who fill out a contact or guest book form get an instant answer. Calls to answering machines or voice mail may not get a response for several hours. Market surveys by various Realtor associations have found that, as with many markets, the first person to answer a potential client's call usually gets the business.
Your potential clients can view all your featured listings and available properties, as well as all your real estate information, without your presence! It is like an online waiting room with all the magazines about you, your listings and the benefits of your real estate services.
Any web traffic directed to your real estate website from your articles, emails, real estate postcards, radio ads, and press releases all build a pattern of incoming traffic that shows the search engines how popular your website is.
By creating permanent conduits with inbound links from solid sources, such as your local Chamber of Commerce, you build up your website's standing as an Internet location that other websites point to for information – all a plus for working on higher placement in the search engine rankings.
By staying aware of the traffic patterns on your website, you can fine tune and improve your hits to contacts conversion ratio. Having a website the consistently moves hits into contacts and sales leads is where the return on investment goes from green to golden!
Each of your multiple marketing streams can be profitable in their own right, however, by steering them to your website, you can leverage your website along the lines of this list as well as duplicate the knowledge you give to your clients without having to repeat yourself.
IMCD Web Design real estate web designs are the perfect safe harbor for your various marketing streams. With IMC's informative web content and eye-catching graphic design – it is a perfect marketing foundation for your Realtor bio and list of real estate service benefits. Contact us to improve your online marketing presence with our Agent Select semi-custom real estate website.
Click on the button below and let us know you would like to receive the FREE SEO Limited Offer on a NEW IMCD Website.
IMCD of Colorado, Inc., established in 1996 is a professional web design company providing affordable business & real estate web design and development services for real estate agent websites and business websites. IMCD Websites are built utilizing the latest Mobile Responsive Web Design technology while also being SEO friendly.
IMCD of Colorado, Inc.
Address: 4833 Front Street, Unit B-306
Castle Rock, Colorado 80104
Local Phone: 303-688-1331
Toll Free: 877-999-4623
Fax: 303-688-8842