Location and Appearance – Successful Real Estate Website Traits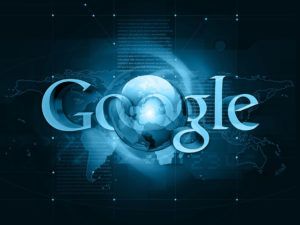 In real estate, location and appearance is of supreme importance. For real estate websites, ranking location on Google's and Yahoo's searches and the website's appearance are of critical importance. Reliance on professional website designers brings necessary expertise and attention to these Internet marketing details.
High visibility in the market that 90% of home buyers use is important. Internet marketing has proven its effectiveness for real estate agents and brokers who invested in websites that have kept them on the first pages of Google and Yahoo. Each area has its own real estate market niches and search word variants that are necessary to know when positioning your real estate website.
IMCD Web Design has helped many top-notch real estate firms establish commanding presences on the Google and Yahoo search results through the design of the websites content and finding and using the strategic keywords for the market.
IMCD's commitment to developing effective lead-generating real estate websites has helped real estate companies in Colorado, RealEstateColorado.net and ColoradoHorseProperty.com move up to and stay in the top 10 search results for their real estate keywords. IMC also works with the real estate agents to present the best bio page, from coaching points of how to write for the customer to enhancing agent photos that may have been taken under poor lighting conditions or with distracting backdrops.
IMC offers the most advanced real estate Internet marketing tools to leverage the most from the Internet exposure. Blogs and neighborhood news tools are regularly used by the top selling real estate websites – feeding the interest of the visitors with open house dates, local news and new listings and also providing the keyword content indexed by the search engines.
MLS listings are easily integrated into the IMC created real estate websites along with the ability of agents to promote their featured properties. Agents use the featured properties tool to showcase their properties and then write articles in their blog or news tool to further showcase the property's neighborhood's features.
IMCD has experience helping agents From British Columbia down to California and from Oregon to Texas and Colorado to Florida and up to the New York market. Regardless of whether the real estate markets' economic picture is picking up or still in a recession, the real estate websites have proven to be valuable investments for generating leads and follow-on sales. Similar to "If a tree falls with no one to hear it, is there a sound?" it may be asked, "If you have a real estate website that isn't visible in the search engine rankings, can you be seen?" IMC professionally designed websites have a track record for visibility and visible results.
Click on the button below and let us know you would like to receive the FREE SEO Limited Offer on a NEW IMCD Website.
IMCD of Colorado, Inc., established in 1996 is a professional web design company providing affordable business & real estate web design and development services for real estate agent websites and business websites. IMCD Websites are built utilizing the latest Mobile Responsive Web Design technology while also being SEO friendly.
IMCD of Colorado, Inc.
Address: 4833 Front Street, Unit B-306
Castle Rock, Colorado 80104
Local Phone: 303-688-1331
Toll Free: 877-999-4623
Fax: 303-688-8842