Leveraging Real Estate Videos – On Your Real Estate Website and on the Internet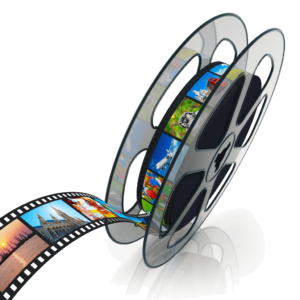 As more of the real estate market migrates to the Internet to view property, the bar is being raised on the visual information real estate website's provide. Being an early adopter of the video technology has a great upside for your real estate website and internet marketing strategy – less competition, more visibility. Besides virtual tours on your own real estate website, using video to sell property on the Internet has ventured into the free for all world of YouTube.
Even though YouTube is known for postings of amateur videos on an astounding array of subjects, it has become an avenue for showcasing real estate. The reason is simple, less competition on keyword searches. For example, to use the keyword search "colorado springs real estate" on 21-Feb-2007 on Google shows 526,000 results. The same search on YouTube.com brings only 337 returns. On Google Video, the keyword search brings 523 returns, which also includes the YouTube videos.
YouTube.com, the free video streaming service that lets people view and share videos online, also has a feature that lets real estate agents embed their YouTube real estate video on their websites. By copying code provided by YouTube, Real estate website designers can easily place YouTube videos into the layout of your real estate website. This allows real estate agents to maximize their video advertising investment.
Recently, YouTube announced an upcoming feature that benefits real estate agents – a new analytic tool that gives agents the ability to see where their viewers are located geographically. Hopefully the analytics will go so far as to present a differentiation of embedded views vs YouTube views, bounce rates, average time spent on the video, as well a list of embeds driving views to your video. These analytics should be similar to website page tracking software.
A 40 second video can feature the attractive selling points of a property with a voice-over as well as prominently positioning the agent's contact information. By simply changing the voice-over track, real estate agents can use the same video for both English-speaking and Spanish-speaking website visitors.
As more Internet users change to high speed connections, videos will be faster and easier to download, thus paving the way to the growing use of video presentations becoming the new standard for property descriptions.
Click on the button below and let us know you would like to receive the FREE SEO Limited Offer on a NEW IMCD Website.
IMCD of Colorado, Inc., established in 1996 is a professional web design company providing affordable business & real estate web design and development services for real estate agent websites and business websites. IMCD Websites are built utilizing the latest Mobile Responsive Web Design technology while also being SEO friendly.
IMCD of Colorado, Inc.
Address: 4833 Front Street, Unit B-306
Castle Rock, Colorado 80104
Local Phone: 303-688-1331
Toll Free: 877-999-4623
Fax: 303-688-8842