Filming Tips for Online Real Estate Property Video Presentations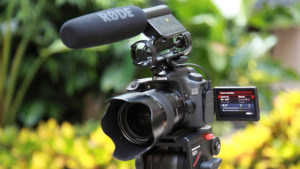 As video presentations of communities and real estate property become more the standard for real estate website property presentations, real estate agents doing their own filming may want to review some filming tips from the pros. The camera is an unblinking recorder and often little technicalities can ruin an otherwise superb shot of a home for sale.
The first step (similar to writing) is outline and plan your shots of the real estate property. This keeps the time it takes to video the property down and doesn't leave you short of material when you are editing. After videoing several properties, this outline can evolve into a simple checklist. By turning your outline into a checklist, you can check off and keep track of the property shots as you take them.
In your planning, think about any "perspective on the property" shots, such as a nearby tech park, school or playground. These features can quickly enhance a property's value beyond the intrinsic value of the house itself. Something about location.
The second tip in filming is to expand time. Did you suffer through the Super8 home movies that were shot trying to get as many vacation shots on one reel? Maybe that was the forerunner of the fast edit music videos. To video a home for sale, avoid "ocular whiplash" and mimic a live presentation by consciously holding a shot for 9 to 10 seconds. Turn off the part of your brain that says "Alright, enough already" when it seems like a long time, but only 3 seconds have passed.
Similar to holding a shot, always video more than you need. With more material, you are better able to pick the best shots and have a very good overall presentation. Plan for a two and a half to five minute video, depending on the property and the file size you want. You can always create a 40 second overview video for YouTube or Google Video that directs the viewer back to your real estate website for the director's cut version.
Use a tripod. Shaky videos inherently are agitating and mark your shots "unprofessional". When buying a tripod, test it to make sure the panning (side to side movement) is very smooth. Cheaper tripods may have a stutter step panning that ruins the smoothness of a pan shot.
Frame your shots. Between your video appearing on a small screen and your large nature of the property, make sure your perspectives are correct. Don't make something look too far away or so close that you don't capture the entire house or room.
As with any new skill, practice first. Video your own home or office. While editing you can see how lighting affects shots, how furniture placement may change the feel of a room or that next time you will look for the dead plant or odd sock that appeared in the shot. Also check real estate videos online with a critical eye. Note what type of shots made you like a property and what shots left your mouse click finger itching for exercise.
Click on the button below and let us know you would like to receive the FREE SEO Limited Offer on a NEW IMCD Website.
IMCD of Colorado, Inc., established in 1996 is a professional web design company providing affordable business & real estate web design and development services for real estate agent websites and business websites. IMCD Websites are built utilizing the latest Mobile Responsive Web Design technology while also being SEO friendly.
IMCD of Colorado, Inc.
Address: 4833 Front Street, Unit B-306
Castle Rock, Colorado 80104
Local Phone: 303-688-1331
Toll Free: 877-999-4623
Fax: 303-688-8842