Internet Transforms Real Estate Industry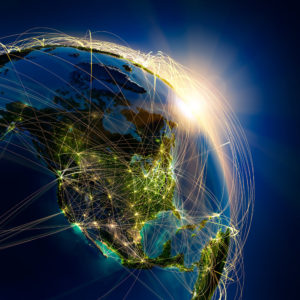 The Internet Transforms Real Estate Industry: "The real estate industry today bears little resemblance to the way we did business 10 years ago," reports the President of the National Association of Realtor(R), Thomas M. Stevens. Though only seven percent of buyers find their agents online, the most successful realtors today are drawing over 40 percent of clients from resourceful, well-designed, realtor websites.
Results of the 2005 NAR(R) Profile of Home Buyers and Sellers questionnaire, one of the largest surveys of real-estate consumers ever conducted, were released in January 2006. The survey findings are very encouraging for Realtors who have invested in real-estate design for websites. The respondents were targeted from county-deed records of 145,000 consumers who answered a series of questions evaluating demographics and marketing as well as other characteristics of homebuyers and sellers
Steven continues, "Realtors(R) have invested a lot of time and money in building information technology and, because of these efforts, more consumers than ever are using the Internet in their home search." The 7,800 respondents make it very clear that Americans are now more computer/Internet savvy. And websites designed for realtors in the United States provide easily accessible information available 24 hours a day for these busy people. They may be shopping on a whim, during a lunch or mid-afternoon coffee break and even floating some dreams late at night.
In fact, the use of the Internet to search for a home has risen dramatically over time, increasing from only 2 percent of buyers in 1995 to 74 percent in 2004 and 77 percent in 2005. And not only are more people using the Internet to search for a home but look at how many actually find one. In 1997, only 2 percent of buyers said that they first learned about the home that they eventually purchased on the Internet. By 2004 it was 15 percent. And, only a year later in 2005, 24 percent of buyers said that they found their homes on the Internet.
Homes can be listed for sale on multiple websites, brochures and ads. The NAR questionnaire results show that buyers saw the exact homes (which they eventually purchased) featured on more than one site. At least half noticed that the homes they bought were listed on Realtor.com and half saw the homes a multiple-listing service (MLS) website. Real estate company websites featured 38% of the homes and individual realtors listed 31%. Fifteen percent of the people saw a listing in a local newspaper site. Various other venues received low percentages.
And who are these buyers? Sixty percent are married couples, 21 percent are single women, 9 percent are single men, 7 percent are unmarried couples and 2 percent checked "other".
A corollary to the increased use of the Internet is this: If real estate is found on the Internet, more people will turn to a professional agent for assistance in purchasing the property. And how do people choose their agents? They look for someone with a great reputation who has knowledge of the purchase process and market and is responsive. The Internet has helped realtors become more available and more responsive.
Click on the button below and let us know you would like to receive the FREE SEO Limited Offer on a NEW IMCD Website.
IMCD of Colorado, Inc., established in 1996 is a professional web design company providing affordable business & real estate web design and development services for real estate agent websites and business websites. IMCD Websites are built utilizing the latest Mobile Responsive Web Design technology while also being SEO friendly.
IMCD of Colorado, Inc.
Address: 4833 Front Street, Unit B-306
Castle Rock, Colorado 80104
Local Phone: 303-688-1331
Toll Free: 877-999-4623
Fax: 303-688-8842