What Are Internet Search Engines and Search Directories?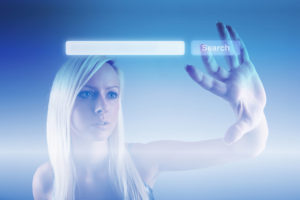 What Are Internet Search Engines and Search Directories? When referring to Internet based search engines the phrase "search engine" is generally use to describe both spider or crawler-based search engines and human edited directories. These two basic types of search engines collect their listings using dramatically different methods.
Crawler or Spider-Based Search Engines
Crawler or spider-based search engines, like as Google, AltaVista, HotBot (and oterh Inktomi based search engines), create their database of listings automatically. They "crawl" or "spider" the Internet, then their web site visitors search through their database of listings.
If you change your web pages or frequently add content, crawler- or spider-based search engines will eventually find your changes, and that can have an affect how your site is listed. Meta tags, page titles, alt tags, body copy and other elements all play a role.
Human-Editor Based Directories
A human-editor based directory (Open Directory), depends on humans who volunteer to maintain its listings. You submit a short description with site info to the directory for your entire site. The volunteer editors may also write a description for the sites they review. A search looks for matches only in the descriptions submitted.
Changing your web pages on these types human created search diectories has no effect on your listing. Strategies that are useful for improving a listing with this type of search engine have nothing to do with improving a listing in this type of directory. The one exception may be that a good site, with good content and informative content, might be more likely to get reviewed for inclusion than a poor site with little or no content.
Mixed Results Search Engines
In the early days of the web, it used to be that a search engine either presented crawler/spider-based results or human-editor based listings. Today, its quite common for both types of methods to be used. Usually, a hybrid search engine will favor one type of listings over another. For example, Yahoo is more likely to present spider-based listings over human-powered listings. However, it does also present directory-based results.
Here are a few of the most popular Internet search engines:
Click on the button below and let us know you would like to receive the FREE SEO Limited Offer on a NEW IMCD Website.
IMCD of Colorado, Inc., established in 1996 is a professional web design company providing affordable business & real estate web design and development services for real estate agent websites and business websites. IMCD Websites are built utilizing the latest Mobile Responsive Web Design technology while also being SEO friendly.
IMCD of Colorado, Inc.
Address: 4833 Front Street, Unit B-306
Castle Rock, Colorado 80104
Local Phone: 303-688-1331
Toll Free: 877-999-4623
Fax: 303-688-8842