IMCD Web Design Helps Real Estate Company with Page 1 Rankings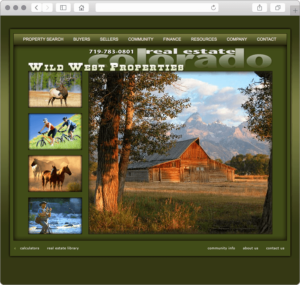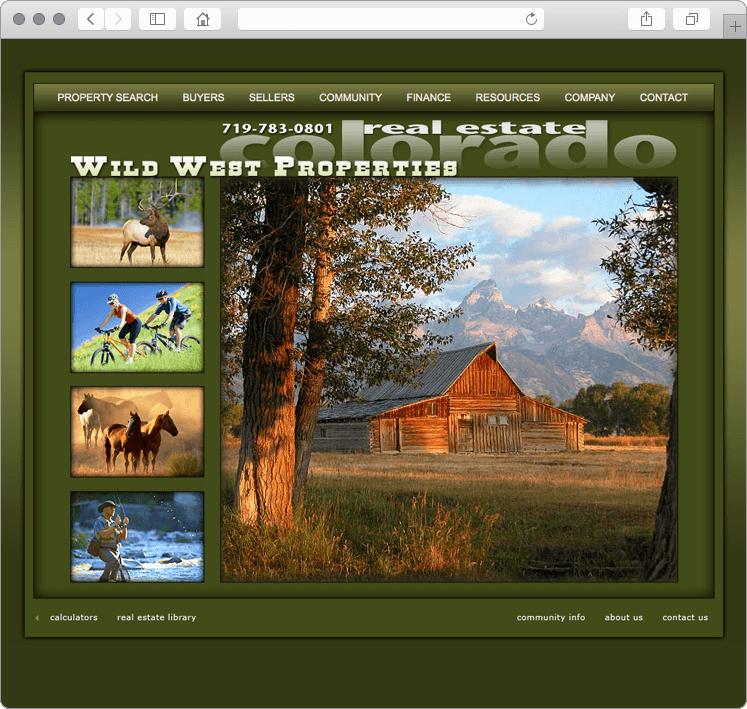 Specializing in real estate web design, IMCD of Colorado assists clients to move towards greater levels of Page 1 placements. Website design for real estate companies needs to be not only visually appealing but it must help real estate agents connect with perspective clientele.
IMCD of Colorado brings more than a decade of experience in real estate web design and the expertise to lead clients to the top in a variety of organic Internet searches. For example, in 2012 a website designed for a real estate firm that sells land, farms and ranches in a rural area moved to Page 1 for 113 specific keywords.
The website for the sample real estate agent gained three first-position listings and 33 in the top five positions on Page 1. In addition, the carefully designed real estate website helped to promote 67 new listings upward for this particular client.
Another advantage to the real estate web design developed by IMCD pertains to capturing the market over changing times. As the real estate buyer or seller thinks and types into the search box, the order, flexibility, and terminology is not rigid. People use different terms to describe what they are looking for. Our website design allows realtors to put out a wide, permutable net or cloud. This beats paying for pay-per-click placement to capture such a large net of search terms.
Search engines access hundreds of pages on the websites. For this study, the keyword listings were checked on seven search engines, including Yahoo.com, MSN.com, Google.com, AltaVista.com, Bing.com, AOL.com, and Ask.com. Professionals at IMCD of Colorado are able to track the progress of important rankings. On the date of the study, we found the following:
5 rankings on Page 1 of AltaVista.com
18 listings on Page 1 of AOL.co
18 rankings on Page 1 of Ask.com
4 rankings on Page 1 of Bing.com
18 rankings on Page 1 of Google.com
4 rankings on Page 1 of MSN.com
6 rankings on Page 6 of Yahoo.com
~ ~ ~
Click on the button below and let us know you would like to receive the FREE SEO Limited Offer on a NEW IMCD Website.
IMCD of Colorado, Inc., established in 1996 is a professional web design company providing affordable business & real estate web design and development services for real estate agent websites and business websites. IMCD Websites are built utilizing the latest Mobile Responsive Web Design technology while also being SEO friendly.
IMCD of Colorado, Inc.
Address: 4833 Front Street, Unit B-306
Castle Rock, Colorado 80104
Local Phone: 303-688-1331
Toll Free: 877-999-4623
Fax: 303-688-8842