How Would They Find Your Real Estate Website?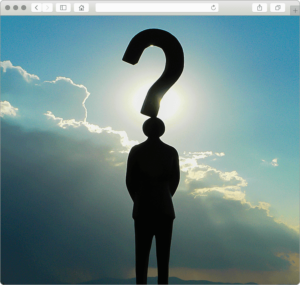 "If you were arrested today, what do you have with you to prove to the police what your business is?" My mentor asked me this question and it made me sit up and take stock of how ready I was to market my real estate business. Applied to business and real estate websites, ask yourself, "How do people find my real estate website?" Given the marketing sea change from print to online product and services searches, taking stock of the visibility of your real estate website is a must for future business success.
Picking your real estate web design company is paramount to creating the best foundation. All IMCD Web Design professional web designs incorporate the necessary search engine optimization, graphic design, web content and a content management system framework for continually adding articles, news and pictures. The search engine optimization is a basic building block to getting first page placement on the search engine results so your website is found by your market when they look for you with keywords.
Building on the web design foundation is your online business blog. A business blog allows owners to continually add keyword-rich informative articles on their area of products or services. The blog's ability to notify the search engines every time a blog entry is posted also helps increase natural search engine visibility. Using the blog alone without an attached informative website usually results in wide swings of when your website is on page one and then it is buried beyond finding.
With more room in your online marketing budget, after positioning your business website for natural search engine placement comes the pay-per-click or paid placement road to visibility. In short, your marketing budget pays search engines to place your business website's link and short description on their first page of search results. This marketing is sold in true free enterprise way, with the keyword's market demand setting the price in an auction atmosphere. Each time someone clicks on your ad, the search engine company charges you whatever you bid for that spot. For getting your business website visible in hot keyword markets, pay-per-click Internet marketing jumpstarts your visibility campaign, however it can become a $500 to $5000 monthly investment.
Along the same marketing lines as paid placement ads, banner ads on websites that reach your potential market. Take an inventory of websites cross pollinating your market such as chamber of commerce, a directory of websites in line of business – any that can drive potential sales leads to your website. IMCD Web Design is a professional business web design and award-winning graphic design company that creates banner ads for businesses that can be used on multiple websites to push your brand and drive traffic to your website.
Tie your business's traditional print or radio/TV marketing to your online marketing. The Internet market grows every year as consumers find the ease of researching products and services and shopping from home. Sales of cars, musical instruments and other items traditionally sold through the paper are also quickly migrating online. With all of your traditional advertising containing your businesses web address, you can use your website to maintain easily changed lists of products or up-to-date information.
Review your electronic marketing material, from emails to blog entries, to make sure your business website's address is in the signature or featured in a link. As obvious a marketing move as signatures are, many business owners still have not created their signature in their email application to attach to their emails – missing a tremendous opportunity to reinforce their contact information and business resources.
Finally, are you investing in getting listed in directories used by Google and other search engines? Certain spam directories can penalize your website, but bona fide business directories can help boost your rankings and visibility.
The information age is about exporting your in-person marketing skills into the Internet's arena to stay ahead of the curve of where your market is looking for its products and services. Take inventory of how your potential customers can find you on the Internet. If your website is in the invisible part of the search engine results spectrum, contact IMC's sales team and make the move toward greater visibility.
Click on the button below and let us know you would like to receive the FREE SEO Limited Offer on a NEW IMCD Website.
IMCD of Colorado, Inc., established in 1996 is a professional web design company providing affordable business & real estate web design and development services for real estate agent websites and business websites. IMCD Websites are built utilizing the latest Mobile Responsive Web Design technology while also being SEO friendly.
IMCD of Colorado, Inc.
Address: 4833 Front Street, Unit B-306
Castle Rock, Colorado 80104
Local Phone: 303-688-1331
Toll Free: 877-999-4623
Fax: 303-688-8842