How Visible Is Your Real Estate Website?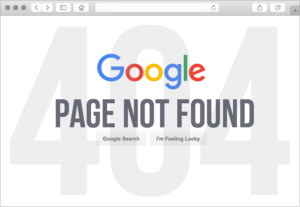 "If the FBI interviewed you today, how could you prove that you're in real estate?" Questions like these make you sit up and take stock of how well you present your real estate services. Applied specifically to your Internet marketing, "How are people finding my real estate website?" Given the marketing sea change from newspapers to Internet homes for sale searches, checking the visibility of your real estate website is a must for future sales growth and, in some markets, survival.
Choosing your real estate web design company is paramount to creating the best foundation. All IMCD Web Design professional web designs incorporate the necessary search engine optimization, graphic design, web content and a content management system framework for continually adding articles, news and pictures. The search engine optimization is a basic building block to getting first page placement on the search engine results so your website is found by your market when they look for you with keywords.
Building on the web design foundation is your online business blog. A business blog allows owners to continually add keyword-rich informative articles on their area of products or services. The blog's ability to notify the search engines every time a blog entry is posted also helps increase natural search engine visibility. Using the blog alone without an attached informative website usually results in wide swings of when your website is on page one and when it is buried beyond finding.
After the organic search engine placement, visibility can be purchased with banner ads and pay-per-click (PPC) marketing or search engine marketing (SEM). PPC marketing is paying the search engines to place your real estate website's hyperlink and description on their first page of results. PPC advertising is priced in an auction setting, with the competitors for keyword placement setting its price. The best use of banner ads is placement on websites that complement yours for target audience, such as chamber or commerce and visitor bureau websites. For getting your business website visible in hot keyword markets, PPC and banner ads Internet marketing are a very effective though possibly expensive way to improve visibility.
Use your traditional marketing to steer clients to your online marketing. The latest poll from the National Association of Realtors found that 14% of buyers first searched for new home in the newspapers and over 80% went first to the Internet. As the age of the buyer decreased, the percentage of the demographic searching online for a home or real estate agent increased. Make sure all your traditional real estate advertising contains your company's web address. Position your real estate services today for the route the housing market is taking.
Check all your electronic marketing material, from emails to blog entries, to make sure your business website's address is in the signature or mentioned and linked somewhere. Take stock of what real estate community websites on which you are leaving comments and links back to your website. Are there more places to go?
Take inventory of how your potential real estate clients find your real estate company on the Internet. If your website is not visible on the search engine results, contact IMCD Web Design' real estate web design sales team and make the move to generating greater sales leads. IMC, with its effective graphic design services can also produce that banner ad your real estate company needs to reinforce your brand and attract home buyers, home sellers, and property investors to your website.
Click on the button below and let us know you would like to receive the FREE SEO Limited Offer on a NEW IMCD Website.
IMCD of Colorado, Inc., established in 1996 is a professional web design company providing affordable business & real estate web design and development services for real estate agent websites and business websites. IMCD Websites are built utilizing the latest Mobile Responsive Web Design technology while also being SEO friendly.
IMCD of Colorado, Inc.
Address: 4833 Front Street, Unit B-306
Castle Rock, Colorado 80104
Local Phone: 303-688-1331
Toll Free: 877-999-4623
Fax: 303-688-8842