Formatting Email Newsletters for Online Distribution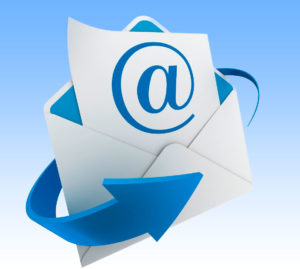 Formatting Email Newsletters for Online Distribution: For formatting my IMCD Newsletters I use MS-Word. After you have written your newsletter, go to the "Save As" dialog box and choose the file type a "Text with Layout". While this will save the file with .ans extension, it is easily opened by my email software (Eudora Pro 2.1.2 or later). No matter whether the lines were center aligned, indented, full justified, or what, they come out exactly the same.
To achieve the 69-character page width, this is what I do:
Choose the font as Courier New.
Type a single line with any character repeated 69 times.
Adjust the margins so that this text appears in one line.
Press the Enter/Return key couple of times.
Save this file as an outline for future use. But remember to save it as a regular MS-Word document, so that all the font and other settings remain there.
The next time, just open this file. Delete the top line, and start working as normal. When you are done, save your work as the "Text with Layout", or as "MS-DOS text with layout" file type.
When you open this file in any text based software, like the email software, or basic text editors, like Simpletext or Notepad, etc., all the text formatting, like indents, left /center / right /full justified alignments, etc. will remain intact. And of course, you can open this file in MS-Word for future editing too.
To send the text as an email, after you have opened the file in your email software, just copy the text into your email program and let it go. If this does not work you can also open your newly created newsletter directly from your e-mail program.
I suggest that you create some trial messages in the above manner and send them to yourself or friends until you feel comfortable broadcasting your newsletters to your subscribers. Not all e-mail programs display messages the same so try to send your newsletters to as many different e-mail programs as possible to check your formatting. Some of the new e-mail programs display clickable links and HTML formatting. I suggest just sticking to ASCII text since this is readable by all e-mail programs.
Click on the button below and let us know you would like to receive the FREE SEO Limited Offer on a NEW IMCD Website.
IMCD of Colorado, Inc., established in 1996 is a professional web design company providing affordable business & real estate web design and development services for real estate agent websites and business websites. IMCD Websites are built utilizing the latest Mobile Responsive Web Design technology while also being SEO friendly.
IMCD of Colorado, Inc.
Address: 4833 Front Street, Unit B-306
Castle Rock, Colorado 80104
Local Phone: 303-688-1331
Toll Free: 877-999-4623
Fax: 303-688-8842