Establishing Credibility in Your Real Estate Website Part 1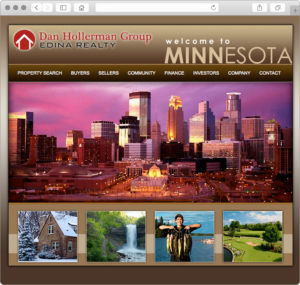 With Internet marketing, establishing your credibility on your real estate website is of utmost importance. The nature of real estate website visitors is to move on to the next website if they do not quickly find what they are looking for or if their initial read of your website is negative.
The prestigious Stanford Persuasive Technology Lab has done research over the years and created their "Stanford Guidelines for Web Credibility" that affect your real estate website visitor's assessment of your credibility as a real estate agent and realty company they want to work with. IMCD Web Design , provider of top real estate websites, has found through their own research, that these guidelines prove very effective in retaining traffic on your website.
1. Make it easy to verify the accuracy of the information on your site.
IMC always encourages real estate agents to collect testimonials for use on the homepage and the "About Us" page. Nothing establishes your credibility like a third party endorsement. Any awards or certifications that have been received are also presented to the website visitor. Links to a third party site that boasts your accomplishments is a plus.
2. Show that there is a real organization behind your site.
Websites that do not present a physical address and a phone number that isn't a toll-free number are immediately suspected of being scam websites. People always wonder why the organization is hiding. IMC designed real estate websites prominently post your real estate office's physical address in several areas of the site. Links to your site from your listing in the local chamber of commerce also reinforce this guideline.
3. Highlight your real estate organization's expertise in the content and services you provide.
One of IMC's chief aims in their real estate design is to show the strengths of the real estate agent and their team throughout the website, not only in an About Us page, but in the expert reports that agents provide potential clients to educate them on real estate and mortgage transactions, as well as key information to help in getting a house ready for sale or what to look for when buying a house. IMC also follows the guideline of only linking to other trustworthy sites. IMC does not sign its clients up to directories that promise large exposure to the search engines, but end up costing clients search engine ranking due to the directory's lack of credibility with the search engines.
4. Show that honest and trustworthy people stand behind your site.
IMC dedicates at least one page, and offers the opportunity for a more in-depth presentation, for the real estate agent's biographies. Real estate is one of the most relationship-centered businesses. With such an important financial step, people want a very personal relationship with someone who will help them make decisions that will potentially affect their future happiness. Agent photos, like the old saying goes, are worth a million words.
5. Make it easy to contact you.
In real estate, you can never make it too easy for a potential client to contact you. IMC's real estate website design makes sure that the real estate agent's phone number is easy to find on every page of the website. IMC's Contact Us page includes at least four ways to establish contact: phone number, physical address, fax number and an email address.
Next: Is your basic real estate website design conveying a high level of credibility?
Click on the button below and let us know you would like to receive the FREE SEO Limited Offer on a NEW IMCD Website.
IMCD of Colorado, Inc., established in 1996 is a professional web design company providing affordable business & real estate web design and development services for real estate agent websites and business websites. IMCD Websites are built utilizing the latest Mobile Responsive Web Design technology while also being SEO friendly.
IMCD of Colorado, Inc.
Address: 4833 Front Street, Unit B-306
Castle Rock, Colorado 80104
Local Phone: 303-688-1331
Toll Free: 877-999-4623
Fax: 303-688-8842