DOJ Tries to Shake the Real Estate Applecart – Scanning Websites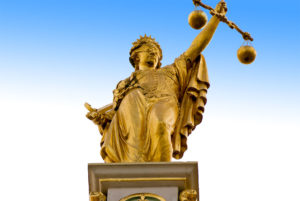 The real estate market has the Federal government trying to pass legislation helping mortgage lenders and home owners survive the sub-prime mortgage market correction on one hand. On the other hand the Department of Justice (DOJ) has launched investigations into the real estate brokerage industry.
Last Fall, the DOJ unveiled a new area on its Anti-Trust Division website aimed to educate real estate buyers and sellers to the DOJ's view of the real estate brokerage situation. One area the DOJ took into account in their process is the Internet's affect on buying and selling real estate.
The DOJ notes "the Internet helps consumers to educate themselves about other areas of home buying and selling. For example, consumers can use the Internet to research brokers, mortgage and lending options, and recent home sales and home valuations in their community. Consumers also can find information about schools, crime, and other variables related to home purchase decisions through a host of online sources, including websites hosted by their municipalities."
One real estate broker commented at the DOJ public hearing that "Today's sellers and buyers are more educated and more knowledgeable thanks almost entirely to the growth of the Internet." Hopefully, your real estate website is one that is educating your market.
Like many real estate buyers, the DOJ also scanned the National Association of Realtors' research on its website to find what real estate research people are doing on the Internet. "Features ranked as most useful among home buyers searching for a home on the Internet were photos (identified as very useful by 83 percent of home buyers), detailed property information (81 percent), and virtual tours (60 percent)."
When the Federal government realizes a trend in the real estate market, it must be a well set trend. Indeed real estate agents can review the DOJ's April 2007 Competition In The Real Estate Brokerage Industry Report's Section II on the Internet's Affect On Real Estate Brokerage to see if their real estate website is offering many of the tools the DOJ has found helpful to real estate buyers and sellers.
The DOJ's conclusion is that with greater education, broker's fees should decrease, which, for some reason is what they are interested in seeing. A real estate agent's conclusion from the same facts would be to make sure their real estate website is getting a good share of the potential clients' growing use of the Internet to find agents, view property and get educated on the real estate process.
Click on the button below and let us know you would like to receive the FREE SEO Limited Offer on a NEW IMCD Website.
IMCD of Colorado, Inc., established in 1996 is a professional web design company providing affordable business & real estate web design and development services for real estate agent websites and business websites. IMCD Websites are built utilizing the latest Mobile Responsive Web Design technology while also being SEO friendly.
IMCD of Colorado, Inc.
Address: 4833 Front Street, Unit B-306
Castle Rock, Colorado 80104
Local Phone: 303-688-1331
Toll Free: 877-999-4623
Fax: 303-688-8842