Custom Real Estate Web Design For The Luxury Home Market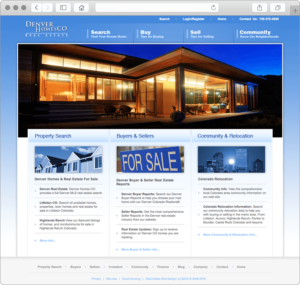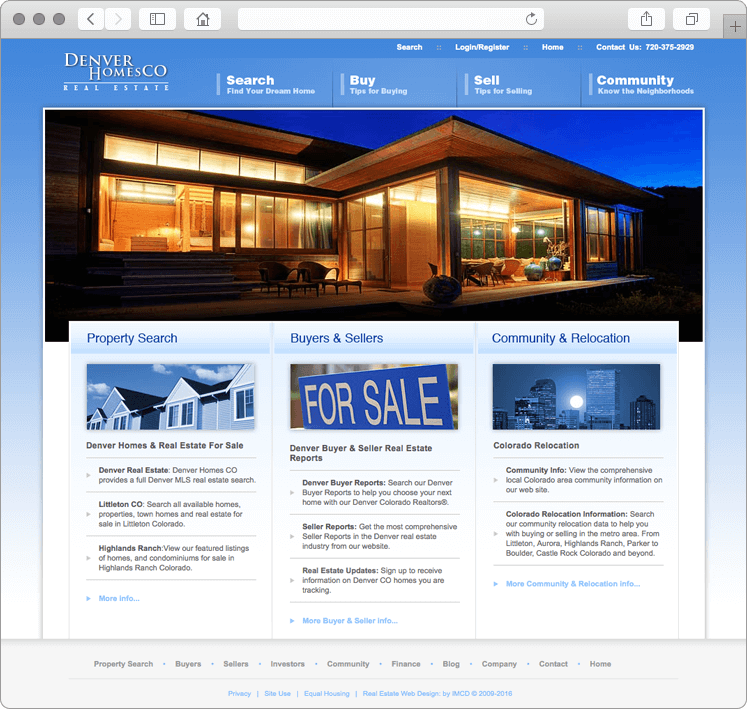 A custom real estate web design is a must to successfully serve the luxury property market. Notice how an upscale neighborhood never has two houses, cars or lawns looking alike? Uniqueness and adaptability to individual tastes are drivers in the luxury market. Your real estate web design needs to match the expectations of your potential clients both in the website showing the properties as well as the range of luxury homes for sale offered.
IMCD Web Design has a long history of serving Realtors who have carved out a successful business selling luxury real estate. Each of their luxury real estate web designs shares similarities in the ease of navigation; highly targeted search engine optimization; and a wealth of content sell ling both the real estate services and the luxury homes. However, the similarity ends at the graphic design. Each web design enjoys a custom graphic design that reinforces the uniqueness and exclusivity of the Realtor's personal brand and their market.
In viewing another firm's luxury web design, several marketing mistakes popped up. The first was the use of the same template utilized to market to other markets – home page marketing was directed to foreclosure property and first-time homebuyer markets – neither one a main stay of the luxury market. Each IMCD Web Design website for the luxury market is a custom real estate web design that focuses all its marketing and graphic images to that market.
The second marketing mistake was the rampant misspellings in their real estate blog. Stanford University tested factors that affect credibility on a website and misspelled words ranked in the top 10 factors causing visitors to distrust and leave a website. For the size of the investment in luxury real estate, misspelled words translates as a lack of attention to details – the larger the deal the more costly an overlooked mistake can be. Each IMCD Web Design client receives training on the best practices use of their website, from adding and editing property listings to the addition of blog entries – and spell check is included in the real estate blog editor function.
If your online marketing presence needs a competitive upgrade, it is time to contact the custom real estate web designers at IMCD Web Design. We have the graphic design and website optimization experience to help you carve out your niche in the luxury real estate market.
Click on the button below and let us know you would like to receive the FREE SEO Limited Offer on a NEW IMCD Website.
IMCD of Colorado, Inc., established in 1996 is a professional web design company providing affordable business & real estate web design and development services for real estate agent websites and business websites. IMCD Websites are built utilizing the latest Mobile Responsive Web Design technology while also being SEO friendly.
IMCD of Colorado, Inc.
Address: 4833 Front Street, Unit B-306
Castle Rock, Colorado 80104
Local Phone: 303-688-1331
Toll Free: 877-999-4623
Fax: 303-688-8842