Counter Market Swings for Depressed Real Estate Markets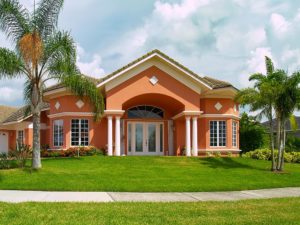 While the national average of home sales in June 2008 fell to 1998 levels, towns like Sacramento CA, Las Vegas and Florida markets in Orlando and Fort Myers actually continued to have strong sales. Orlando had the biggest jump in housing sales since 2005, though prices were 15 percent off of 2007 June levels.
Real estate agents that used their current real estate market slowdown as a time to intensify their efforts to increase their real estate website's search engine visibility are positioning themselves to be in a much better position when the market reverses – sort of like fixing the roof when it isn't raining. With greater numbers of both real estate buyers and sellers turning to the Internet to pre-qualify property and real estate agents, it is critical that agents not only have a real estate website, but have one that is designed and built to stay competitive and visible on the first five pages of Google. (Even if Google is not your search engine of choice, most people in your real estate market are using it for their property searches.)
IMCD Web Design has found that creating a winning website is a two step process. First, set a solid foundation with a website that is designed and built by professionals who know the real estate website market and stay current on search engine optiimization techniques. Second, have a solid plan in place to continually add content and updates to your site. IMC has an Article Manager, Featured Listings module and a great integration with a real estate blog platform that gives you a variety of ways to serve information to your clientele and website visitors as well as the content-hungry search engines. It is no mystery that our highest search engine ranking clients have the most active real estate websites.
If your real estate website is in need of a redesign in order to be better positioned for higher visibility in the real estate Internet searches, now is a good time. Be ready to take the wave of the real estate market turnaround at its crest and grab those Internet surfers looking for your properties!
Click on the button below and let us know you would like to receive the FREE SEO Limited Offer on a NEW IMCD Website.
IMCD of Colorado, Inc., established in 1996 is a professional web design company providing affordable business & real estate web design and development services for real estate agent websites and business websites. IMCD Websites are built utilizing the latest Mobile Responsive Web Design technology while also being SEO friendly.
IMCD of Colorado, Inc.
Address: 4833 Front Street, Unit B-306
Castle Rock, Colorado 80104
Local Phone: 303-688-1331
Toll Free: 877-999-4623
Fax: 303-688-8842