Three Very Common Real Estate Website Design Mistakes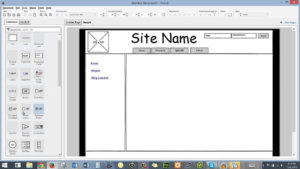 The design of your real estate web site is critical to its success. Included in the web site design definition is search engine optimization. The following are common website design mistakes that can steer business to your competitors.
Clarity of Home Page. The message on your home page must be clear, easy to read and be able to be understood at a glance. Something about the Internet brings out the Attention Deficit Disorder (ADD) reader in people. They do not read in depth, they skim read content until it grabs their attention. If they can't find what they are looking for in under 5 seconds, chances are their mouse button will click them over to the next search engine entry.
Three areas to examine on your real estate website's home page are:
1. Ease of navigation
Do your navigation buttons bring you to the information you seek within two mouse clicks? Remember, we are up against the ADD clock and when you get into three mouse clicks, that is the same amount of clicks to go back to the search engine and two pages into someone else's website.
2. Ease of contacting
Can your visitor email you or find your phone number on the first page they encounter?
3. Real Estate Market or service is clearly stated
Your visitor's primary question is "Can you help me?" Define your real estate market and services in your titles, subheadings, content, and graphics. Home pages that carry three messages, usually one in each column, are confusing. It is OK to have your listings featured on another page. Cramming them on to your home page does not give them the space they deserve. Banner ads may bring you income, but jarring and flashy ads tend to aggravate visitors and excite their ADD index finger muscle.
Bottom line on point three: don't use cheap templates that tend to violate design rules. Better to invest your time and money with a real estate website designer whose real estate websites show knowledge of appealing and effective design and bring customers results.
And (take a deep breath and let it out slowly) wrestle with the idea that if your taste in design doesn't match your potential clients' taste, you may feel great about your website, but be turning away business. The easiest way to sidestep this problem is go with a proven web designer and focus your attention on the contacts you will receive from your effective real estate website.
Click on the button below and let us know you would like to receive the FREE SEO Limited Offer on a NEW IMCD Website.
IMCD of Colorado, Inc., established in 1996 is a professional web design company providing affordable business & real estate web design and development services for real estate agent websites and business websites. IMCD Websites are built utilizing the latest Mobile Responsive Web Design technology while also being SEO friendly.
IMCD of Colorado, Inc.
Address: 4833 Front Street, Unit B-306
Castle Rock, Colorado 80104
Local Phone: 303-688-1331
Toll Free: 877-999-4623
Fax: 303-688-8842