Commercial Real Estate Benefits From Education Resurgence

Real estate websites serving the business market are finding new purchasers for commercial buildings for sale. Commercial real estate has experienced a boon in urban markets of New York, Chicago, New Jersey and California from the recent economic turns. As old technologies fade, laid off workers are returning to school to get educated for new jobs. As a result, educational institutions are taking advantage of today's low prices to scoop up commercial real estate to handle their influx of students.
Since colleges utilize commercial real estate differently than businesses with classes running until 10:00 PM, utilizing more HVAC resources, and causing higher traffic surges on elevators and parking lots, co-locating with businesses is not often feasible. Colleges and universities usually find themselves forced to purchase or lease an entire building to meet their needs. Recent commercial real estate sales of closed theaters to colleges in New York provided the colleges with new classroom space. The sales also created a new revenue source as the schools gained an opportunity to rent the auditoriums for speakers and musical events.
In rural towns experiencing the trend of schools closing due to fewer students, grade schools have been turned into commercial real estate and used as artist venues. Classrooms adapt well for use as studios and small galleries. The auditoriums with nearby storage space and public restrooms have created space for new community theaters. The cafeterias are easily turned into small business properties as cafes serving tasty food and drinks that we wish we had in school!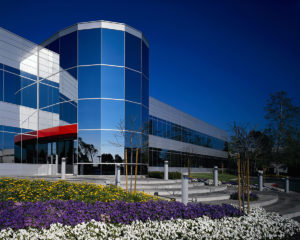 As the dynamics of the market places change and different uses for business real estate emerges, real estate websites remain one of the best marketing avenues. Real estate agent websites have the ability to respond quickly with new information and pictures. The benefit of having a website with a content management systems (CMS), such as online featured listing manager, article manager or a very user-friendly blog, quickly becomes apparent since they provide real estate agents instantaneous ways to react to and take advantage of changes and opportunities in the commercial real estate market.
IMCD has real estate web designs with different color theme variants as well as four optional CMS that allow real estate agents to keep their online marketing offering up-to-date and responsive to market trends. Contact IMC's web design specialist to see how you can connect with your clients better and faster with a intuitive CMS integrated into your real estate website.
Click on the button below and let us know you would like to receive the FREE SEO Limited Offer on a NEW IMCD Website.
IMCD of Colorado, Inc., established in 1996 is a professional web design company providing affordable business & real estate web design and development services for real estate agent websites and business websites. IMCD Websites are built utilizing the latest Mobile Responsive Web Design technology while also being SEO friendly.
IMCD of Colorado, Inc.
Address: 4833 Front Street, Unit B-306
Castle Rock, Colorado 80104
Local Phone: 303-688-1331
Toll Free: 877-999-4623
Fax: 303-688-8842