Better to Know What Your Clients Think, Than to Only Think You Know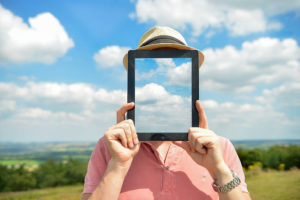 Successful businesses always know what their clients think. Real estate websites have a great opportunity to provide customer feedback. With your website's guestbook, you build a solid database of contacts. As these contacts progress through the real estate sales cycle, they create an important asset for you – their experience of working with you.
Mining your contact base once or twice a year with a short email survey can provide eye-opening insight into both areas for improvement, but especially opportunities to serve the real estate market that you may not have considered. Here are some tips to running a successful survey campaign:
1. Bite sized surveys. Pick four to six questions in areas that you want feedback. Tell your client at the beginning of your email survey how many questions there are. Make the questions easy to answer with multiple choice answers if possible. Always add a follow-up "Why?" question to give the opportunity for more your customers' to give more feedback on their experiences or expectations.
2. Offer an incentive if possible. One incentive may be receiving a free report on a step by step program to improve credit scores, enabling your clients to get the best loan rate in their future real estate ventures. If you are considering hiring a publicity company to carry out your survey, you may consider doing the survey yourself and re-allocating those marketing dollars to an incentive can benefit both you and your client. Tie reciept of the survey answers to a pledge of financial support, even if its a few dollars, benefiting a third party such as a favorite charity. Add steam to your survey by tying it to a fund-raising event popular with your clientele, like St. Jude's Children's Hospital or the Red Cross.
3. Allow for anonymous responses. Suggest ways people can answer anonymously if that helps them be more honest and forthright in their answers. Getting an [email protected] account on Google does not take long to set up. Then your clients are also set up to write their congressman!
4. Take the opportunity for subtle self-promotion by having a responding Thank You email that directs them to a recent blog entry or news piece on your real estate website.
5. To really add mileage to your real estate survey, after a week or so, send emails to respondents telling them of the positive changes or new offerings their feedback set in motion. Letting your customers know when they are right and feel a little gratitude is a marketing plus in the customer loyalty column. Plus, this step is an incentive for you to take your survey seriously.
Surveys are internet marketing's review mirror. If you want to go back and contact clients to get referrals or future business, it is always easier if you can see the terrain into which you are steering!
Click on the button below and let us know you would like to receive the FREE SEO Limited Offer on a NEW IMCD Website.
IMCD of Colorado, Inc., established in 1996 is a professional web design company providing affordable business & real estate web design and development services for real estate agent websites and business websites. IMCD Websites are built utilizing the latest Mobile Responsive Web Design technology while also being SEO friendly.
IMCD of Colorado, Inc.
Address: 4833 Front Street, Unit B-306
Castle Rock, Colorado 80104
Local Phone: 303-688-1331
Toll Free: 877-999-4623
Fax: 303-688-8842