Best Marketing in Denver Real Estate Websites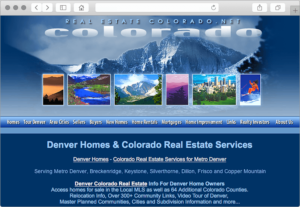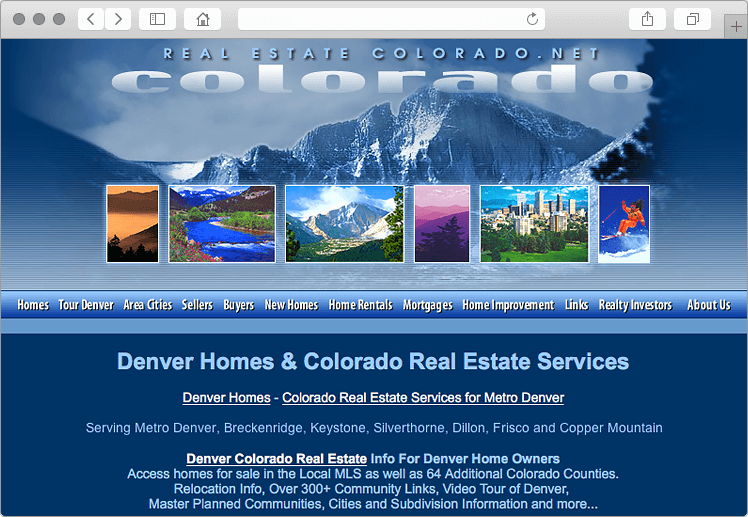 Denver real estate websites have an interesting challenge: what is the best marketing for so diverse a home buying and selling population. Denver is well situated in the center of Colorado's Front Range with several top-notch universities, large corporate employment opportunities, an international airport and one of the biggest all season playgrounds out the back door.
Denver's real estate market, with its many property acquisition drivers – need to be close to work, near a particular school, in a condo near downtown, in an upscale luxury home, or close to a road that heads out to a second home at a ski resort – demands multiple online marketing messages.
IMCD Web Design has helped several Denver real estate agents stake a claim on the gold rush of Google's first page results for Denver homes for sale and property searches. Without the need for pay-per-click advertising. Behind each successful real estate Internet marketing strategy was a thorough research of the current market and an analysis of what was necessary to be competitive. The rewards of successfully marketing with a Denver real estate website are profitability in this active Colorado market.
IMCD utilizes its array of real estate marketing tools, sales web pages marketing specific market niches, to help Denver Realtors attract and prequalify their sales contacts. By targeting several markets as once, Denver real estate websites cast a wide, yet specific, net that will address whatever part of the market is active at a given time.
From Broomfield down to Highlands Ranch, real estate agents have depended on IMCD's Denver real estate web designs to consistently bring leads and a return on their online marketing investment. Call our Colorado sales team if your Internet marketing campaign is not positioning you for the best results in Denver's diverse real estate market.
Click on the button below and let us know you would like to receive the FREE SEO Limited Offer on a NEW IMCD Website.
IMCD of Colorado, Inc., established in 1996 is a professional web design company providing affordable business & real estate web design and development services for real estate agent websites and business websites. IMCD Websites are built utilizing the latest Mobile Responsive Web Design technology while also being SEO friendly.
IMCD of Colorado, Inc.
Address: 4833 Front Street, Unit B-306
Castle Rock, Colorado 80104
Local Phone: 303-688-1331
Toll Free: 877-999-4623
Fax: 303-688-8842