Benefits of Real Estate Podcasting with Your Website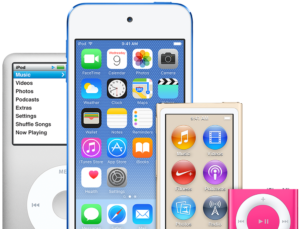 Podcasting is on your real estate website gives you greater ability to sell your Realtor services beyond the scope of the website. Podcasting, a name created by blending "iPod" and "broadcasting", is simply a way of creating and posting audio files that can be played on an iPod, any computer or MP3 player. Audio files are stored in the MP3 format, a universally accepted portable file format that compresses the audio file for a smaller memory footprint without degradation of the sound.
By using an entry on your blog or a web page on your real estate website, you can make your podcast available for your web visitors to listen to or download. Without any attendant video, podcasts allow your visitor to play your pre-recorded message while reading other areas of your web page. Note: podcasting is only used for audio recordings – video recordings have been named "vodcasts" and take longer to download due to their larger file size.
Podcasting has the added component, similar to real estate blog entries, of building RSS subscriptions. Your real estate clients can receive your podcast file as soon as you post it. Besides the RSS subscription, software, such as Apple's iTunes, can automatically retrieve and store podcasts.
With the MP3 file format, you can allow your website visitors to download the podcast to their computers for loading on their MP3 players or burning a CD. By making the recording portable, your clients can play your podcasts in the car when visiting the neighborhood or property you talk about. Your listener is not tied to being on their computer to play the podcast. This portability factor allows your podcasts to move your Internet marketing beyond the confines of the computer to a greater level of accessibility for your real estate market.
Podcasting is similar to having your own radio show with the additional benefits of no need to obtain government licenses, adhere to strict federal regulations, constantly find show sponsors or be limited by broadcasting signal strength. With your real estate websites up and operational, you are already your own sponsor and the world is your broadcast area. Any "commercial break" you take will be to extol your real estate services and to reinforce your businesses brand.
Though podcasting may be a new technology for many real estate agents, the simplicity of recording a talk, its portability, and growing popularity, may quickly drive podcasting to become a more heavily used Internet marketing venue. IMCD Web Design has found that online marketing with real estate websites follows traditional marketing trends. The wider you cast your marketing net online with a content management system, blog, targeted Realtor marketing web pages, feature listing tools and IDX web solutions, the more web visitors and sales leads you gather. Podcasting joins this list of online real estate marketing tools. Next, marketing secrets for creating an effective real estate podcast.
Part 1 of 3 – To be Continued…
Click on the button below and let us know you would like to receive the FREE SEO Limited Offer on a NEW IMCD Website.
IMCD of Colorado, Inc., established in 1996 is a professional web design company providing affordable business & real estate web design and development services for real estate agent websites and business websites. IMCD Websites are built utilizing the latest Mobile Responsive Web Design technology while also being SEO friendly.
IMCD of Colorado, Inc.
Address: 4833 Front Street, Unit B-306
Castle Rock, Colorado 80104
Local Phone: 303-688-1331
Toll Free: 877-999-4623
Fax: 303-688-8842