Be an Active Partner in Your Real Estate Website Success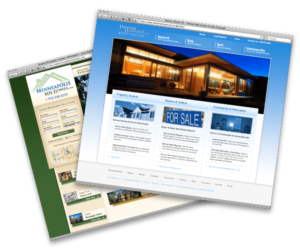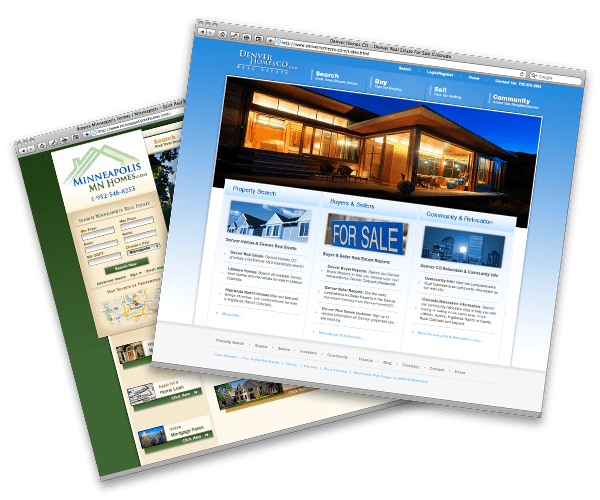 Where to begin with your real estate web site? Understanding key areas of your website's design will both help you maximize one of your best marketing tools and understand what your website designer is trying to do for you. First, understand that the purpose of the website is to get qualified sales leads. To do this you must get the attention of your website's visitors and the search engines. So a two pronged approach of writing web page content to captivate your real estate buyer or seller's interest and get noticed by the search engines serves this purpose. Each market has its peculiar likes and dislikes, but fortunately, since the search engines try to mimic a person browsing the Internet, these overlap.
Selecting your domain name is a key step to ranking in the search engines. In selecting a hosting service, make sure you go with a reputable company. If your site is hosted on the same server as spam sites, search engines may not even check your site.
Make your site easy to navigate with a navigation bar or side panel. This helps you with both the search engines and the reading public. If you visit your site and get frustrated trying to find real estate information, you know your potential clients will be also. Utilize the services of a successful website design company to pass this test.
Select the background colors that reflect your company's colors. These can be a muted or pastel version of the colors in your real estate logo. But make sure that the background does not compete for your reader's attention.
Choose your graphics, especially for your home page, with your site's overall color scheme and your real estate market in mind. This may not seem important to you, but of all the couples you have sold homes to…wasn't one an artist-type that always saw in colors?
Work with your real estate website designer on what information you would like to have on your forms. Keep them balanced, short and un-CIA. If you feel uncomfortable about giving certain information, your website visitor will also. Better to get simple information, like are they buying or selling, than to have them disappear by asking about their income. Certain information will come naturally once they have contacted you and built a level of trust.
Regardless of how great your website developer is, always have the perspective that your real estate website's content is your responsibility. Your site is selling your services and who knows your better than yourself? Note to self: In adding content that helps convert prospects to clients, you can not educate, inform or offer too much. Always make contacting you as easy as possible.
Your "About Us" page is the best place to show who you are. Get short testimonials that point out the benefits your client received. "Great to work with" is good, but "helped sell our home for top dollar in 36 hours" is better. What more can you say (or have other people say) that makes you the most sought after real estate agent in your market?
Knowing what your site is designed to accomplish and how it is doing that gives you a great boost in actively building and promoting your site.
Click on the button below and let us know you would like to receive the FREE SEO Limited Offer on a NEW IMCD Website.
IMCD of Colorado, Inc., established in 1996 is a professional web design company providing affordable business & real estate web design and development services for real estate agent websites and business websites. IMCD Websites are built utilizing the latest Mobile Responsive Web Design technology while also being SEO friendly.
IMCD of Colorado, Inc.
Address: 4833 Front Street, Unit B-306
Castle Rock, Colorado 80104
Local Phone: 303-688-1331
Toll Free: 877-999-4623
Fax: 303-688-8842