Are You Converting Your Mortgage Website Visitors to Leads?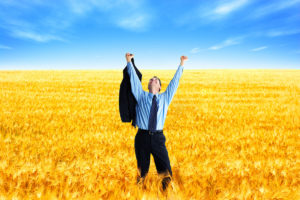 Mortgage websites utilizing the immediacy of Internet marketing are converting more website visitors to leads that websites that follow traditional loan application methods. Is your mortgage website going down the less effective, though more traveled route of converting leads? IMCD Web Design has created successful mortgage broker websites that ease the website visitors' path to getting you the necessary information to start the loan process.
1. Build credibility with solid loan information. IMC offers a complete package of articles, guides and checklists that helps educate home buyers or people in the market to refinance their homes. At the same time, this information helps build your credibility as a mortgage and real estate expert.
2. Offer a fast method for loan preapproval. Even though the 1003 Application is the main application form to capture loan qualification information, on the internet, it is a major barrier to converting a visitor to a lead. IMC's mortgage websites offer visitors several methods of sending their prequalifying information. The first offered is a "short form" application that gives you enough information to narrow down the possible loan packages available for that lead's financial situation. The regular 1003 Application is available, of course, but that isn't necessary to get the process started. Once you have made contact with your lead, you can help them fill out what to many people is a daunting application.
3. Search engine optimize to your specific market. All IMC mortgage website designs are search engine optimized for your particular mortgage market, whether that is defined by geography or the nature of your clientle – commercial, residential or investor borrowers. Optimizing for the general terms "home loans" puts your site in competition with the entire world. With Internet marketing, specific keywords is the key to driving lower quantity, but much higher quality leads to your mortgage loans website.
4. Use a blog or neighborhood news tools to keep your site fresh and up to date. Blogs and neighborhood news tools are a great avenue for keeping your contact base apprised of today's financial news that can benefit their efforts towards getting a home loan or refinancing their current home mortgages. In today's intense mortgage market, opportunities tend to go to the loan officers with the best communication tools and skills.
5. Check your graphics. Your graphics are tools to reinforce the benefits that your services can bring to your website visitor. The main benefit they are looking for is the American dream – home ownership. Research has found that the pictures of a smiling happy family are not as effective as images of nice homes in which people can envision themselves. Apparently the happy faces images only convey someone else living the dream, not your visitor. Images of homes and lifestyles trump images of someone else's success.
It is never too late to start or upgrade your internet marketing presence with a mortgage website. IMC has several web designs that have, for several years, successfully helped mortgage brokers convert their website visitors to warm leads and sales.
Click on the button below and let us know you would like to receive the FREE SEO Limited Offer on a NEW IMCD Website.
IMCD of Colorado, Inc., established in 1996 is a professional web design company providing affordable business & real estate web design and development services for real estate agent websites and business websites. IMCD Websites are built utilizing the latest Mobile Responsive Web Design technology while also being SEO friendly.
IMCD of Colorado, Inc.
Address: 4833 Front Street, Unit B-306
Castle Rock, Colorado 80104
Local Phone: 303-688-1331
Toll Free: 877-999-4623
Fax: 303-688-8842