Adapting Real Estate Website Home Selling to Current Credit Markets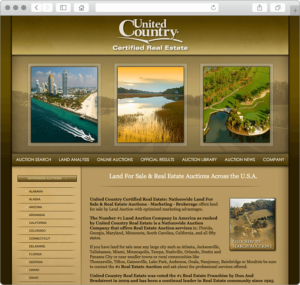 Real estate websites can respond to home buyer demands and adapt to the changing needs of the market.
Most home buyers reported getting financing as the hardest part of buying their homes and offered real estate agents key ways to improve their marketing. In general, improved speed of communication was suggested.
For the real estate website improvement the top suggestions were:
References to lender who agents have found deliver results,
References to lenders who can explain and recommend the best home loan product for the buyer, and
Information on dealing with banks for REOs, short sales and distressed properties.
With areas like California, Las Vegas and Phoenix reporting over half of home sales are distressed property sales coupled with the tight credit markets, these website additions are timely niche areas to your target with your online real estate marketing.
There are several ways to adapt real estate websites to changing market conditions – the most user-friendly for real estate agents is an Article Manager or a blog. Both provide Microsoft Word-type interfaces for adding content. This means you do not need software for creating web pages or learning HTML commands.
An additional benefit to Article Managers and blogs are hosted on your real estate website's server, any computer connected to the Internet can be used to upload your article or blog entries. You can add information from the road – which, if you are attending a seminar on mortgages or REO sales, allows you to add information when it is hot and fresh in your mind.
Just as in building in the social network arena, expanding your website to include a network of home loan specialists with track records of getting your home sales to close with a minimum of obstacles (there is always something) improves your clients' home buying experience. This also follows the old marketing axiom "If you can take any steps your client has to take in order to purchase your product or benefit from using your services, take it. You're most likely going into the area your competition does not think to go."
Contact IMCD Web Design's award-winning real estate web design experts to obtain your Realtor website with and integrated blog or Article Manager and improve your customer service as well as your sales lead generation.
Click on the button below and let us know you would like to receive the FREE SEO Limited Offer on a NEW IMCD Website.
IMCD of Colorado, Inc., established in 1996 is a professional web design company providing affordable business & real estate web design and development services for real estate agent websites and business websites. IMCD Websites are built utilizing the latest Mobile Responsive Web Design technology while also being SEO friendly.
IMCD of Colorado, Inc.
Address: 4833 Front Street, Unit B-306
Castle Rock, Colorado 80104
Local Phone: 303-688-1331
Toll Free: 877-999-4623
Fax: 303-688-8842