7 Key Benefits of Using An IMCD Real Estate Web Design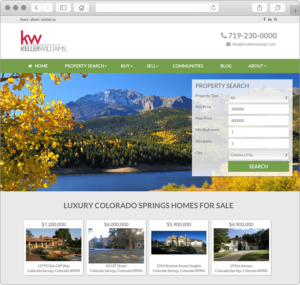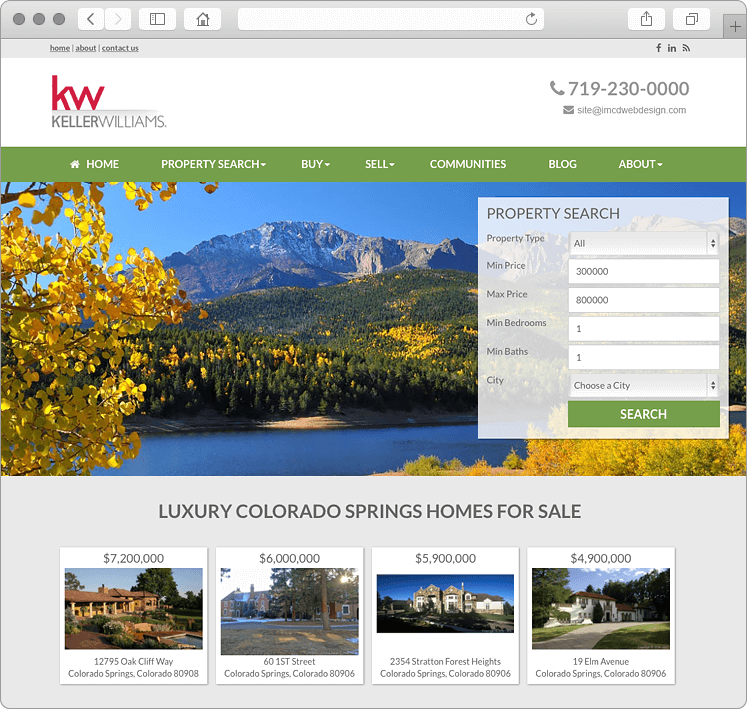 Just as home buyers rely on real estate agents to handle their transaction from start to finish, experienced agents rely on real estate web design companies to handle their real estate websites so they can focus on selling homes.
For over 14 years, IMCD has been helping agents field award-winning, sales lead generating real estate websites.
Instead of reinventing the wheel, real estate agents using IMC's real estate website designs benefit from the following key design & SEO components:
1. The graphic design is balanced. The images support your real estate sales message, attract the visitor's attention, are not over-powering and are fully search engine optimized.
2. Real estate web design incorporates Web 2.0 features of contact forms, blogs, and new property notification email sign-ups.
3. Intuitive and optimized navigation. All website pages are within 2 to 3 clicks of the home page and the navigation architecture allows the search engines to index the importance of each pages content.
4. Cascading Style Sheets are used to optimize keyword use throughout the website's architecture. IMC makes the use of your use keywords count the most!
5. Professional marketing support. Your headlines and web content are created using both marketing and search engine optimization principles. In search engine results, keyword placement is critical to gaining first page results placements.
6. Graphic designs utilizing color palettes that attract most people. One of the common short-comings of amateur real estate web design is the creator uses color combinations that appeal to them without realizing a great body of marketing study would quickly show them that their choice of colors repels of 75% of their visitors. A tried and true formula is always a more timely and higher return on investment choice than the school of hard knocks!
7. Flash slide shows that balanced between graphic emphasis to your message and search engine optimization of your website and included in your basic package. Often web design companies charge extra for Flash slide shows, however, IMC builds the benefit of Flash into every custom web design and customized template web design.
As a real estate professional, side step the online marketing school of hard knocks and accelerate the effectiveness of your online real estate marketing campaign with one of IMC's cost-effective semi-custom template real estate web designs. Contact our web design specialists to see how quickly you can upgrade your online marketing performance!
Click on the button below and let us know you would like to receive the FREE SEO Limited Offer on a NEW IMCD Website.
IMCD of Colorado, Inc., established in 1996 is a professional web design company providing affordable business & real estate web design and development services for real estate agent websites and business websites. IMCD Websites are built utilizing the latest Mobile Responsive Web Design technology while also being SEO friendly.
IMCD of Colorado, Inc.
Address: 4833 Front Street, Unit B-306
Castle Rock, Colorado 80104
Local Phone: 303-688-1331
Toll Free: 877-999-4623
Fax: 303-688-8842