15 Questions To Ask Before Picking An Internet Service Provider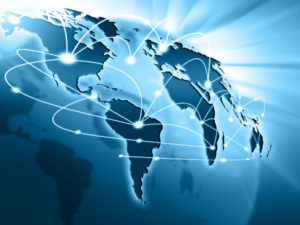 15 Questions To Ask Before Picking An Internet Service Provider:
What type of Internet access do you provide? Interactive, SLIP/PPP, UUCP, DSL, Cable, Frame Relay and/or dedicated lines? What else?
What is your installation fee? Is it waived or can I get a reduced rate if I'm switching from another provider?
What are your rates for each type of account? Ask them to provide minimum, maximum, hourly and monthly flat fees.
Do you have any automatic cut-off features? If I am listening to or watching an Internet Broadcast will I be cut off?
What speed connections do you support? ISDN, T1, DSL, Satellite, Cable or other type of broadband.
Is there a premium rate for high speed (broadband) access?
Do you provide an 800 number dial-in capability? What are your local dial in numbers and calling areas (cities).
Do you provide SPAM filtering on your servers? If you do can I control the settings?
What is your downtime? What are the chances of getting a busy signal when I dial in?
What Internet functions do you provide? Options include e-mail, news and subscription feeds, World wide Web, telnet, file transfer, gopher, Internet relay chat, listservers, UNIX shell.
What are the hours for your technical support and help desk? What is you average hold time before being connected to a technical support person?
How much help will you give me to configure my software?
Do you have any preconfigured software for your customers? Is it on CD-ROM or Diskette?
What kind of documentation do I get with my account? How much are you willing to help me set up?
Do you provide a method of keeping customers up to date?
For a List of Internet Service Providers
in Your Area Please Visit This Web Site
The List
(National & Local Net Providers)
Click on the button below and let us know you would like to receive the FREE SEO Limited Offer on a NEW IMCD Website.
IMCD of Colorado, Inc., established in 1996 is a professional web design company providing affordable business & real estate web design and development services for real estate agent websites and business websites. IMCD Websites are built utilizing the latest Mobile Responsive Web Design technology while also being SEO friendly.
IMCD of Colorado, Inc.
Address: 4833 Front Street, Unit B-306
Castle Rock, Colorado 80104
Local Phone: 303-688-1331
Toll Free: 877-999-4623
Fax: 303-688-8842