Professional Image With Your Real Estate Agent Photo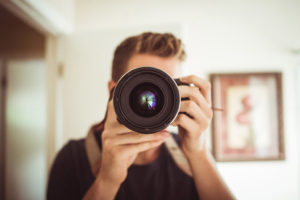 Plan your real estate agent photo just like you figure out how best to stage a house for sale. Your image as a professional real estate agent can be tremendously reinforced or seriously undermined by your agent photo. Here are several tips on maximizing your "image opportunity".
1. Do not skimp, go professional.
Check the work of photographers in your area and choose one that has a solid track record for professional presentations. Resist the temptation to simply use the home photo from last September when your tan was at its healthy peak. Get digital copies of the pictures. Professional photographers have the lighting set up so there are no shadows on the wall behind you giving you that mug shot look.
If at all possible, do not use a photo digitized by scanning from a small photo print. This severely limits the ability of a web developer to fix any color or lighting issues and often creates imagery problems in themselves. Scanned photo prints often can appear on the website as grainy "yearbook" quality images.
2. Check your background.
Make sure it is not busy and that the backdrop color complements your clothing color. Wearing a dark suit against a black background often creates problems with having the agent stand out. You do not want an image of the real estate agent who is emerging from the shadows.
3. Be aware of outdoor photos.
The background of outdoor photos is often too busy. Nature has two tricks to impair your photos. First, the sun's bright lighting often caused darker shadows around the eyes and chin. These shadows don't seem so apparent outside, but when you review the image, you are struck by how recessed your eyes seem. Second, the wind ruffles hair, skirts and loose ties.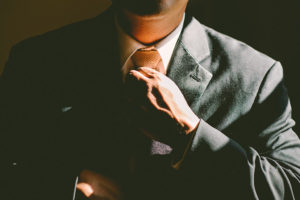 4. Dress for success.
Even if in your regular working environment you dress in casual business clothes to set your real estate clients at ease, for your professional branding, a more formal appearance projects a better image. Make the most your photo shoot and take several sets of clothes with different color schemes. For men, this may just be using different ties. With different color schemes in your clothes, you have more choice in photos to go with your website's color scheme. If you run several websites, some just for individual properties, you have greater latitude in how you are presented.
5. Smile!
Click on the button below and let us know you would like to receive the FREE SEO Limited Offer on a NEW IMCD Website.
IMCD of Colorado, Inc., established in 1996 is a professional web design company providing affordable business & real estate web design and development services for real estate agent websites and business websites. IMCD Websites are built utilizing the latest Mobile Responsive Web Design technology while also being SEO friendly.
IMCD of Colorado, Inc.
Address: 4833 Front Street, Unit B-306
Castle Rock, Colorado 80104
Local Phone: 303-688-1331
Toll Free: 877-999-4623
Fax: 303-688-8842