Your Personal Real Estate Agent Website Leads to Qualified Leads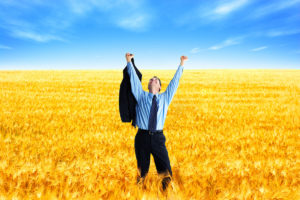 For real estate agents, getting qualified real estate leads from the Internet can be a frustrating, time consuming process. Buying leads from Internet real estate lead generation companies often brings the same dismal 1% hit rate of a massive direct marketing campaign. A 1% return means sifting through a lot of gravel to find the few sapphires. Savvy real estate agents are finding that the Internet itself can qualify, as well as generate, real estate leads.
Use these time tested techniques to maximize the return on your internet marketing investment:
1. Rely on your own personal real estate website to generate leads. The benefit of a personal site is that it:
Your website is search engine optimized to your real estate market and area of expertise;
You control the content and can update the content without waiting for IT;
Works for you 24/7 and follows you to whichever real estate broker you work with.
2. Work with a real estate web design company with proven search engine optimization methods. You know real estate is a competitive marketplace; high ranking in the search engines is a must. Unlike the traditional marketing, where you want to be the last real estate agent a client talks to, on the Internet, you want to be the first.
3. Use your auto responder to quickly follow-up a lead with your contact information, but then give them a benefit, something useful, with another email. For instance, give information of homes in your listing or interesting articles in your blog or neighborhood news area of your website. Then follow up with a phone call. These are most likely those basic steps you already take to establish "mindshare", just make sure you do them consistently and in a timely manner.
4. Monitor your lead responses. Track the number of calls and internet leads and the outcomes of those leads. Use your feedback to tweak information on your site, possibly target new keywords, fine tune follow-up techniques and assess where to invest marketing funds to most effectively expand your Internet presence.
Your real estate website is the technology to help you generate leads from a fast-growing segment of the real estate market – the Internet buyer. As well as your website is designed to build a relationship (even if virtual at first) through its information, your follow-up techniques to this powerful lead generating tool are the key to its maximum success.
Click on the button below and let us know you would like to receive the FREE SEO Limited Offer on a NEW IMCD Website.
IMCD of Colorado, Inc., established in 1996 is a professional web design company providing affordable business & real estate web design and development services for real estate agent websites and business websites. IMCD Websites are built utilizing the latest Mobile Responsive Web Design technology while also being SEO friendly.
IMCD of Colorado, Inc.
Address: 4833 Front Street, Unit B-306
Castle Rock, Colorado 80104
Local Phone: 303-688-1331
Toll Free: 877-999-4623
Fax: 303-688-8842