The Realtor's Traveling Real Estate Office Just Got a Lot Lighter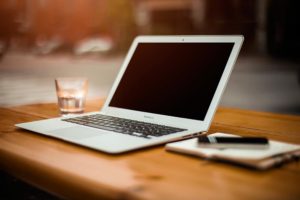 The portable real estate office technology just got smaller, lighter and more impressive. Fujitsu has unveiled their new travel laptop and a portable printer/scanner that, together weigh less than seven pounds! This allows real estate agents to take a full computer and printer setup on the road in one computer case.
At Macworld San Francisco Apple just announced its new MacBook Air ultra thin laptop which runs Mac OSX, Windows XP and Windows Vista (Business or Ultra) using Apple's Boot Camp software or an emulation program like Parallels or VMWare. So now many real estate software programs can run on new Apple computers.
The Fujitsu ScanSnap S300 scans up to 8 pages a minute and prints color and black and white at a respectable 600 dpi. Perfect for the real estate agent and mortgage broker is its ability to print legal size paper as well as the standard size. At just over three inches tall and deep by 11.2 inches long, this printer is the size of some laser print cartridges. NewEgg carries the ScanSnap for under $250.
The LifeBook Tablet PC boasts a battery life of 11 hours and Intel's Duo Core Processor technology. The Fujitsu tablet PC has apparently learned from the Lenovo ThinkPad X60 Tablet PC, with its pointer stick mouse and shock resistant hard drive. As with the lighter tablet PC's neither the Lenovo or Fujitsu has a DVD drive and both use the standard 12″ screen. Fujitsu has taken advantage of Intel's ultra low voltage processors to gain the additional battery life, which is 6 to 7 hours longer than Lenovo's.
For portable real estate website presentations and working on documents away from the office, the ScanSnap S300 and a tablet PC may be just the technology ticket to make your real estate office more portable. Now, if real estate agents could just get all their computer hardware and software to run under Apple's OSX operating system, that would be a real estate technology heaven – light hardware combined with software that doesn't crash.
Click on the button below and let us know you would like to receive the FREE SEO Limited Offer on a NEW IMCD Website.
IMCD of Colorado, Inc., established in 1996 is a professional web design company providing affordable business & real estate web design and development services for real estate agent websites and business websites. IMCD Websites are built utilizing the latest Mobile Responsive Web Design technology while also being SEO friendly.
IMCD of Colorado, Inc.
Address: 4833 Front Street, Unit B-306
Castle Rock, Colorado 80104
Local Phone: 303-688-1331
Toll Free: 877-999-4623
Fax: 303-688-8842