While You Recharge Put Your Website to Work For You 24/7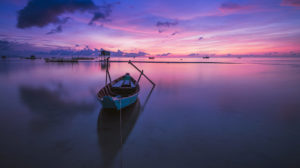 While You Recharge Put Your Website to Work For You 24/7: One of the wonderful benefits of thoughtful real estate website design is self-empowerment. Instead of allowing your real estate business to run your life, your realtor website acts like a well-trained dog (or business partner) and fetches your slippers and the paper (or a few clients). And you can leverage this modern technology to bring balance and recharge your life.
Your website can run and fetch the ball or Frisbee. And it can even toss it out-if you build it to work for you. Many Colorado real estate websites, California realtor websites, Florida realtor website design and great Realtor web sites from around the country have allowed their owners to finally say, "I now take off every Friday and Sunday!"
How does your website keep working while you spend some quality time with your family?
It is full of valuable information that buyers and sellers are looking for.
It is a communication tool, prompting prospects to contact you to ask questions.
Your website could even set and confirm appointments if you set it up as a secretary.
Your website can be a reflection of your personality and welcome prospects to develop a business relationship with you.
It will allow prospects to look and see, even tour properties, any time of the day or night.
As prospects eliminate properties online, you are saving showing time.
Let's face it. All work and no play (no balance) can very easily make a realtor (or anyone) lose perspective. And then the joy of helping people find homes turns into a sort of panicky ambition, seeing everything as a dollar sign or no dollars at all. Freedom will be attained when the realtor uses the gift of the Internet as a tool to help himself order his life, creating peace, confidence and inner joy.
As you empower yourself to have balance and take regular days off, realize that you can organize yourself to squeeze more productivity into shorter spans of time. Here are some ideas to help you start managing yourself better:
Give yourself deadlines with no procrastination options.
Cut the distractions and time-wasters.
Commit to time off and force yourself to work a reasonable schedule.
Make "time" an important commodity and use it well.
Cut down on the casual side of your working life.
And let your web pages help you refresh yourself!
Click on the button below and let us know you would like to receive the FREE SEO Limited Offer on a NEW IMCD Website.
IMCD of Colorado, Inc., established in 1996 is a professional web design company providing affordable business & real estate web design and development services for real estate agent websites and business websites. IMCD Websites are built utilizing the latest Mobile Responsive Web Design technology while also being SEO friendly.
IMCD of Colorado, Inc.
Address: 4833 Front Street, Unit B-306
Castle Rock, Colorado 80104
Local Phone: 303-688-1331
Toll Free: 877-999-4623
Fax: 303-688-8842