Real Estate Websites Target The Largest Mover Market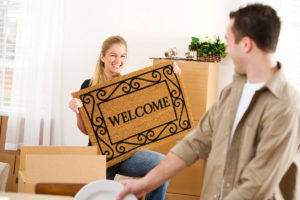 a title="real estate website" href="https://www.imcd.com/pages/ourwork.html">Real estate websites for agents are a great match for the moving patterns of the real estate market demographic that is buying many of the homes on the market. According to the recent figures released by the Census Bureau and analysis and research by the National Association of Realtors®, most movers are buying new homes and selling their old homes in the same area. Real estate websites are targeted to, and getting sales leads from, the active online real estate markets.
Digging deeper into the data, the demographic that does the most moving (over 25%) is young adults from 20 to 29. This is the same demographic that is very Internet savvy and more apt to use social networking websites (where you can create a profile) and the Internet for product and services searches. This is also a demographic that has fewer investors and far more owner occupied buyers.
Overall, most home buyers and sellers are moving within 25 miles of their old residences. If moving to another county, home buyers are usually moving in-state and still within 50 miles of the old homestead.
The demographics and moving patterns statistics indicate that Realtors® with their personal real estate agent websites are creating the best real estate marketing campaign for the largest part of the home buying and selling markets. IMCD Web Design' custom real estate web design services and customized real estate web templates offer agents an online marketing opportunity. With the most mobile part of the market acclimated to using the Internet to shop and find information, real estate Internet marketing is the key ingredient, along with referrals, for reaching the twenty-something home buyers and sellers.
If your Internet marketing campaign is not reaching this active market, contact IMC's real estate web design sales team about improving your online sales lead generation.
Click on the button below and let us know you would like to receive the FREE SEO Limited Offer on a NEW IMCD Website.
IMCD of Colorado, Inc., established in 1996 is a professional web design company providing affordable business & real estate web design and development services for real estate agent websites and business websites. IMCD Websites are built utilizing the latest Mobile Responsive Web Design technology while also being SEO friendly.
IMCD of Colorado, Inc.
Address: 4833 Front Street, Unit B-306
Castle Rock, Colorado 80104
Local Phone: 303-688-1331
Toll Free: 877-999-4623
Fax: 303-688-8842